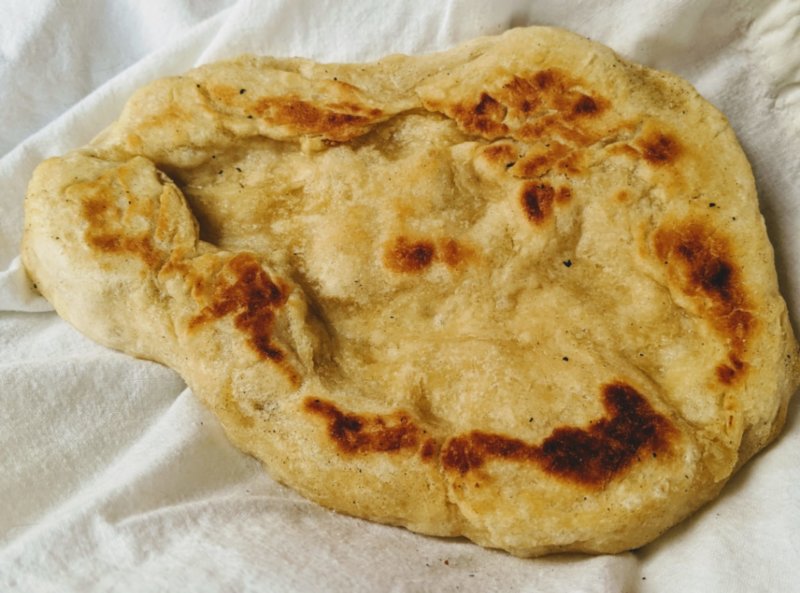 It turns out my new recipe for No-Knead Homemade Boules makes beautiful naan!
As the recipe indicates, you can store the dough in the refrigerator covered for days. When you are ready to make a piece of naan, simply do this:
Preheat a large skillet over medium heat, and melt about 2scant tablespoon of vegan butter in it as it heats, swirling it around. With flowered hands, pinch off a golf ball piece (or slightly larger) of dough, form into a ball, and then press, pat, and pick up and gently stretch it into an oval or round shape–irregular is great–about 1/4-inch thick. Don't even worry if it tears, as you can just press it back together. Gently lay the shaped dough into the melted butter in the skillet and cook about 2 minutes on each side or until puffed and golden brown. Repeat for additional pieces of naan. Keep warm inside a folded dish towel or napkin.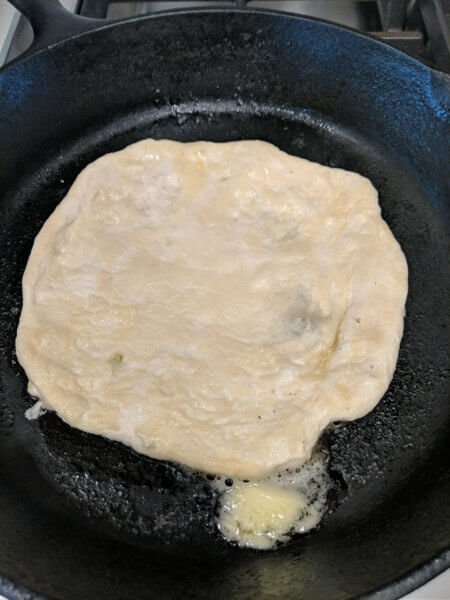 #vegan #veganrecipes #veganfoodshare #veganfoodporn #plantbased #plantbasedrecipes #plantbasedfoodshare #plantbasedfoodporn #vegannaan #indiannaan #naan