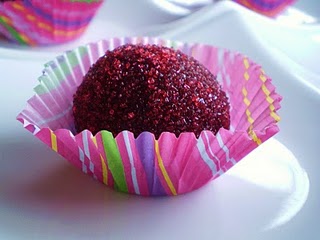 Beginning today and for four of the next five days, I am going to link to some favorites from Valentine's past on The Blooming Platter.
About mid-week, I will post my new 2015 creation to give you time to shop for the few ingredients you may not have on-hand like dried apricots, hazelnuts, and espresso powder.
First up are my beautiful Vegan Chocolate Truffles.