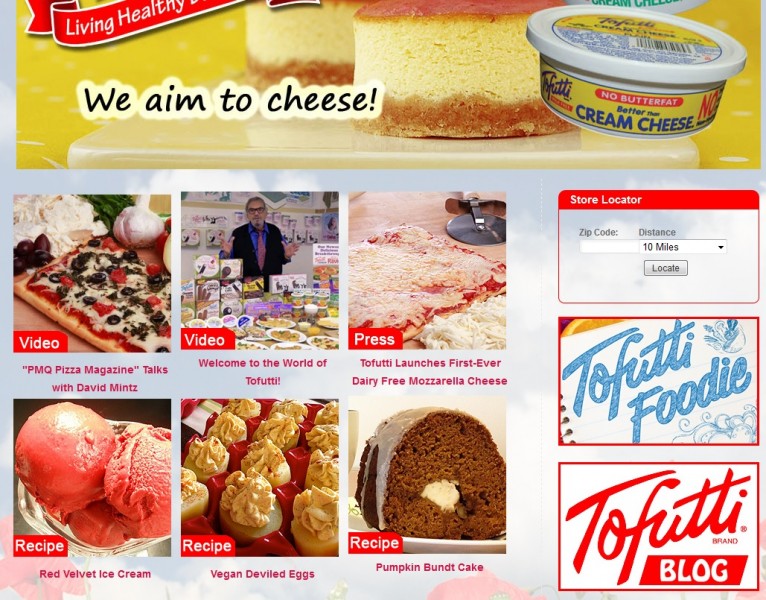 I know what you're thinking…talk to me about ice cream next summer!
But, wait!  With red being "the" color of the winter holidays, and with the winter holidays being just around the corner, maybe you should reconsider.
Festive and delicious to boot–my Vegan Red Velvet Ice Cream tastes JUST like the cake–I'll bet there is an upcoming occasion where this luscious treat would be just the thing to impress guests and delight your family!
Click HERE to read all about the creation of this special recipe.  And be sure to visit the Tofutti website for the latest and greatest on their growing collection of vegan products, from dairy substitutes to heat-and-eat treats like vegan pizza, as well as recipes and the Tofutti blog.