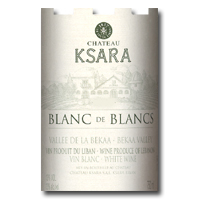 On the Saturday night before Easter, my husband and I enjoyed a Middle Eastern dinner at the new Azar's at Hilltop in VA Beach.  I savored my lamb-less Lenten, I mean, Lentil Soup, redolent of cardamom, with a wine I had never sampled before, but certainly will again: Ksara Vineyard's Blanc-de-Blancs  from Lebanon.  A blend of Sauvignon Blanc, Semillon, and Chardonnay, this wine is its own breed: fruity, nutty and…hmm…is "spicy" the right world?  It tastes delectably "different."  Try it!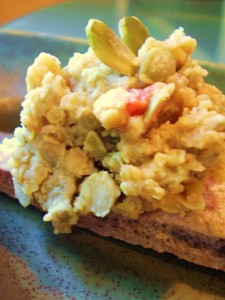 And I happened to think that it would be lovely with my Red Lentil-Pistachio Spread, one of the Starters in  The Blooming Platter Cookbook: A Harvest of Seasonal Vegan Recipes.  Have you bought your copy yet so that you can get cookin' on this and some 175 other delectable recipes (if I do say so myself)?  The book is available on-line at both Amazon and Barnes & Noble or, locally, at Prince Books, Norfolk's favorite bookstore.
Remember, you can also enter for three chance to win a copy through the new blog created by my publisher, Vegan Heritage Press.  Don't delay, though, as that contest ends tonight at midnight.
You can also head over to VegWeb's blog, register, and enter for still another separate chance to win a copy.  That give-away ends May 3.
Good luck!