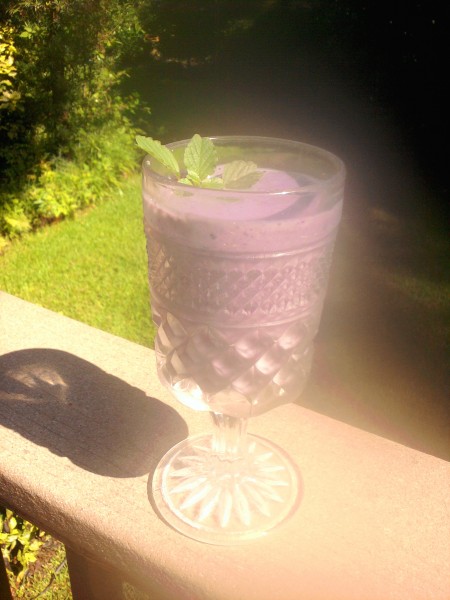 (Photography Note: TODAY is the day I am going to buy a new camera!  As I mentioned previously, the one that had served me well for so long went on the fritz in June and my phone really doesn't take very good photos as you can see here. So I apologize for the quality …definitely not up to Blooming Platter standards!)
On Saturday, July 7, I flew to MS to drive with my folks the next day to Ochsner's Hospital (The Mayo Clinic of the South) in New Orleans where my robust 84 year old father had some surgery the next day.  (My papa, Byron Gough, still works part-time as an engineer for Howard Industries, the largest transformer manufacturer in the world!)
He came through it like a rock star thanks to the expert medical team at Ochsner's and his overall excellent health and attitude.  We were relieved to learn that the orders for a week on a Clear Liquid Diet were incorrect and that he needed to be on the much less restrictive "Full Liquid Diet" followed by a week on the "Nissen Soft Diet."
The Full Liquid Diet is a bit of a misnomer as it allows strained purees.  So, after I drove them home on Wednesday and before I came back to Virginia yesterday, I set about trying to figure out how to get enough tasty and appetizing calories and nutrition in him.  I plan to post a couple of the soups I created, one with fresh homegrown tomatoes, as they certainly didn't look or taste like "recuperation food"!
In the meantime, though, I wanted to share this smoothie recipe.  Lots of folk,s it seem,s are "juicing" and I have nothing against fresh juices.  I find them very refreshing, in fact.  (Hampton Roads residents: if you haven't yet tried the new Fruitive at Hilltop, I highly recommend!)  However, I love all of the fiber that comes from using whole fruits and vegetables as well as the protein that comes from soymilk in a smoothie.  But the juice movement did encourage me to start incorporating dark leafy greens into mine.
This vitamin- and protein-packed version is a beautiful color, ultra smooth and creamy, and a perfect balance of tastes.
Yield: 4+ cups
2 cups unsweetened soymilk (app. 160 calories)
1 cup lightly packed baby spinach (app 10 calories)
1 cup frozen blueberries (app 85 calories) [blueberries must be frozen; if not, try adding a handful of ice, but make sure your blender can crush ice] 4 tablespoons orange juice concentrate OR 4 tablespoons of soy yogurt OR 2 tablespoons of each (app 100-110 calories)
Stevia or your favorite no calorie sweetener to taste (0 calories)
Optional Garnish: fresh mint sprigs.
Place all ingredients in a blender container. Stir them gently to combine with a long-handled spoon. Process on the highest speed until smooth, stopping two or three times to stir and press down any unincorporated ingredients if necessary.  Pour into glasses, garnish if desired and serve, preferably with a straw.
Total Calories for Entire Recipe (all amounts were rounded up, so it is a little less than this): 365 calories