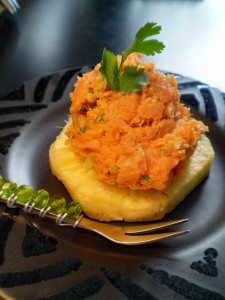 The good folks at "Super Vegan" have been posting vegan Thanksgiving recipes for the past several days and were kind enough to include my Sweet Potatoes Caribbean recipe which is from The Blooming Platter Cookbook: A Harvest of Seasonal Vegan Recipes.
Check out my recipe and all the other delicious offerings on the Super Vegan site.
And have yourself a beautiful T-Day (Tofu-Day) regardless of what's on your menu.