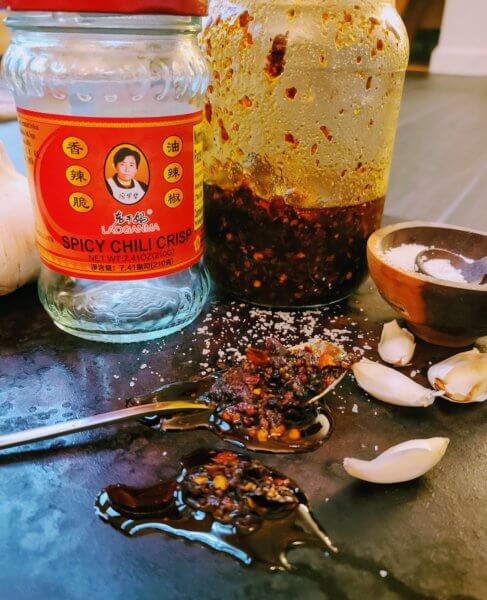 I put this addicting condiment on everything…or nothing!
I first became hooked on it in Braised Tofu in Hot Chili Oil–with bell peppers, sliced garlic, and fried peanuts–at Judy's Sichuan in Virginia Beach, VA.
My first attempt was an utter fail, but the next method I developed is never-fail. I stir this Hot Chili Oil into–or drizzle it over– roasted vegetables, beans and legumes, grains, salads, noodles, soups, vegan mayo and sauces, and even into popcorn. It makes everything better! And it makes a quick and easy gift.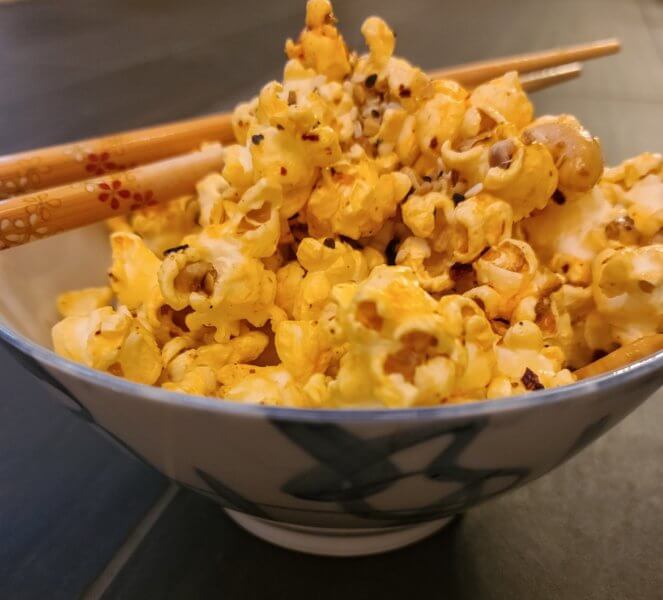 1- 7.41 ounce jar Laoganma Spicy Chili Crisp (I purchase at Kroger)
1/4 cup olive, peanut, or vegetable oil
1/4 cup orange infused olive oil or another 1/4 cup olive, peanut or vegetable oil (the orange and chili combo will send you!)
5 cloves garlic minced, covered, and heated for about 30 seconds in microwave to soften
Optiomal: sea salt
Decant Spicy Chili Crisp into a 12 to 16-ounce jar. Stir in oils, garlic, and optional salt. Store, covered, in fridge. Feed mixture periodically with more Spicy Chili Crisp, oils, garlic, and salt, as desired.
#hotchilioil