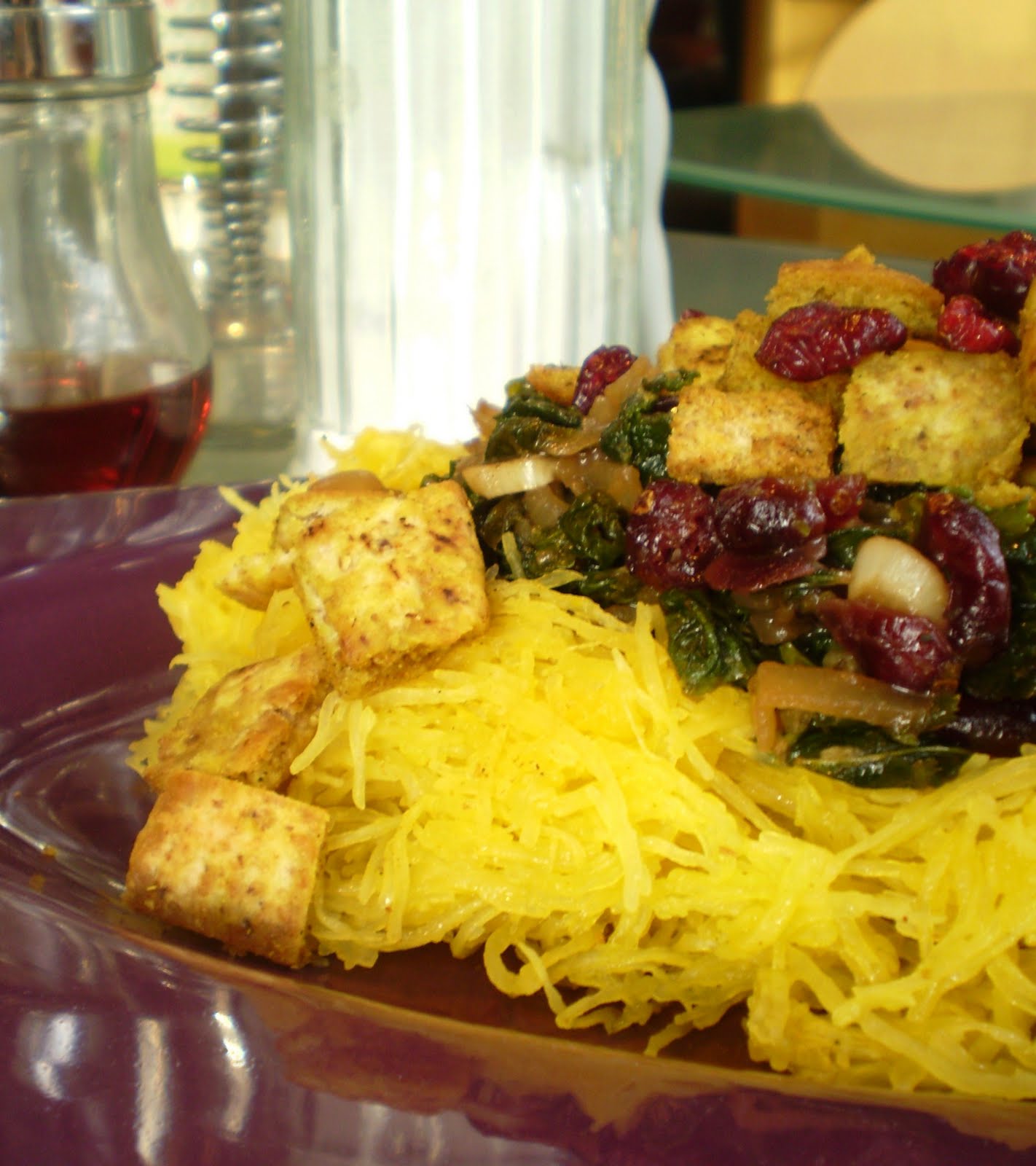 Complex in flavor but not to prepare, a mound of golden and creamy, but healthy(!), spaghetti squash is crowned with the colors and flavors of the season in the form of dried cranberries and kale in this uniquely tasty recipe.
You could stop there, but why would you want to when you could spend just a tiny bit more time and push it right over the top with a sprinkling of crusty croutons!
In this recipe, the croutons are curried, but if those flavor notes seem discordant with you meal, by all means, choose another spice, but don't deprive your friends and family of this mound of sweet-n-savory deliciousness.