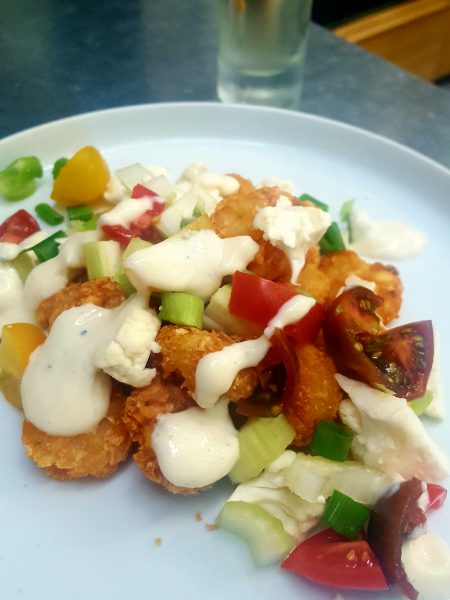 Loaded (vegan) Tater Tots…my way!
Forget the cheese, the b-word, the sour cream and all the rest of it. Load up your crispy home-cooked tots with chopped cauliflower at only 10 calories per cup, chopped celery, sliced green onions, raw cabbage, and diced variety. I like the sweet tri-color cherry tomatoes. Then drizzle with my 10 calorie per tablespoon Blooming Platter Mayo.
It's dinner that's a little decadent, and a lot colorful and nutritious. Plus the crunch can be heard 'round the world.