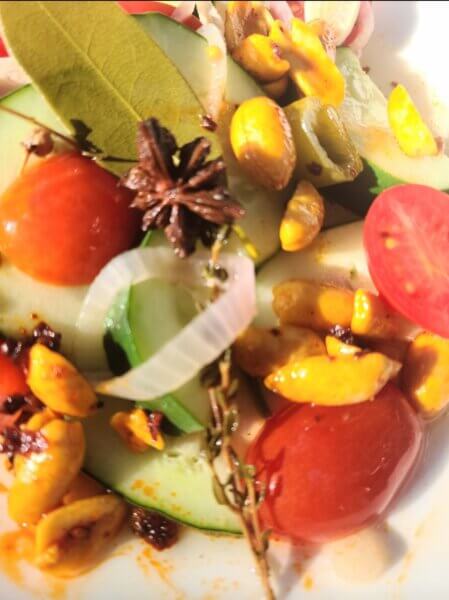 Celebrate sumner with escabeche my way…or your way! If you want to swap out various spices, by all means. Mine turns amber colored because of the star anise, but it is so tasty. The thyme is assertive so leave out or switch if you are not a fan.
Escabeche Brine
1 cup rice wine vinegar
1 cup water
2 bay leaves
1 hatch fresh chili, seeded and thinly sliced
1 small red shallot , thinly sliced
3 large cloves garlic, thinly sliced
1 teaspoon tri-color peppercorns
1 teaspoon sea salt (I used half truffle salt)
5 to 6 star anise
2 to 3 sprigs thyme
Combine all in a saucepan, bring to a boil, remove from hear, allow to cool completely, place in a lidded jar, and chill.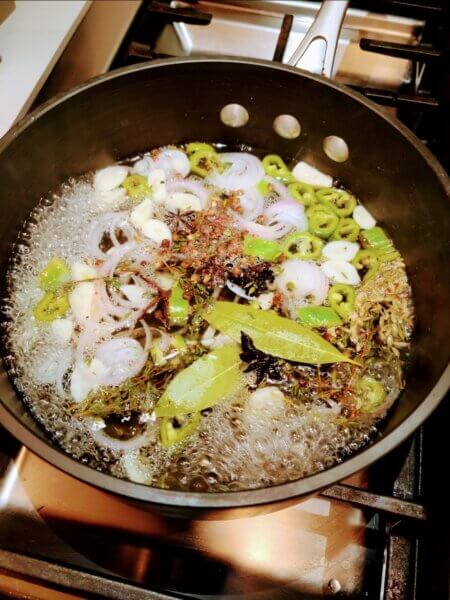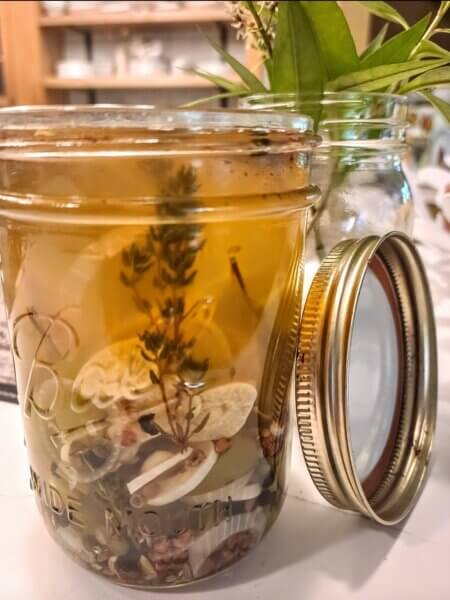 Eacabeche Brine Salad
Yield: 2 servings
1/2 large cucumber, sliced
12 grape tomatoes, halved
1 cup Escabeche Brine
1/4 cup roasted and lightly salted peanuts
1 teaspoon hot chili oil
Combine all ingredients, except peanuts and hot chili oil, and refrigerate for several hours. In a small bowl,, combine peanuts and hot chili oil. Divide salad between two bowls, reserving extra brine, and serve topped with peanuts.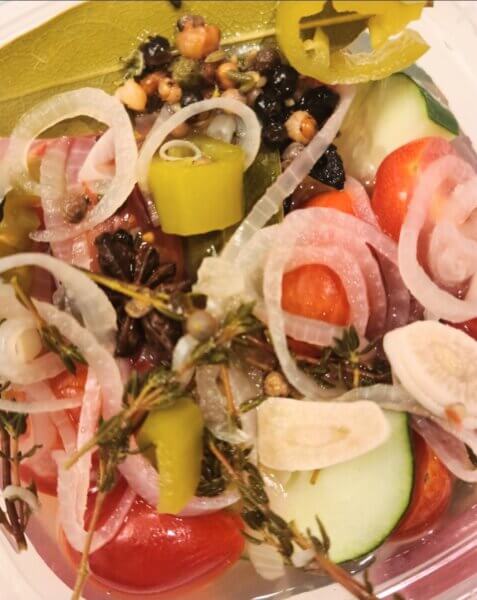 #vegan #veganrecipes #veganfoodshare #veganfoodporn #plantbased #plantbasedrecipes #plantbasedfoodshare #plantbasedfoodporn #vegansofinstagram #vegansoffacebook #vegansofvirginia #plantbasedescabeche #veganescabeche