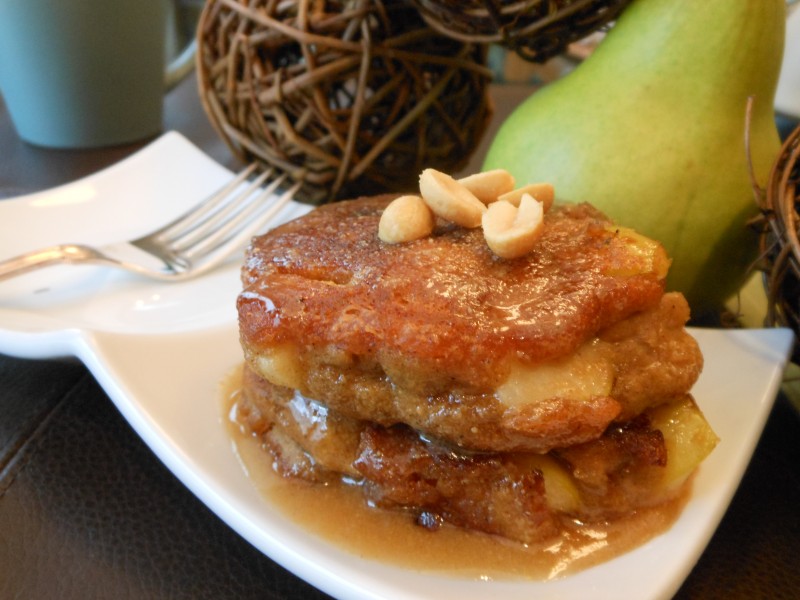 Yield: 8 pancakes (4 servings)
After a little gardening, yoga, and errands, I didn't get around to "lunch" until about 3 p.m. Saturday afternoon.
I was craving one of the fresh Virginia grown apples I had just purchased at the farmer's market with a little peanut butter.  But I was afraid I would be hungry an hour later.
So, I decided on filling–but not heavy– fall pancakes made from the same wholesome ingredients.  What a good decision!  I hope you enjoy them as much as I did. (Okay, and Minnie too.  I made one for our "little" Great Dane, my constant kitchen company aka chow hound.)
Just go to One Green Planet, where I am this week's featured "Green Monster," for the simple recipe.  Now you can enjoy everyone's favorite after school snack for brunch!