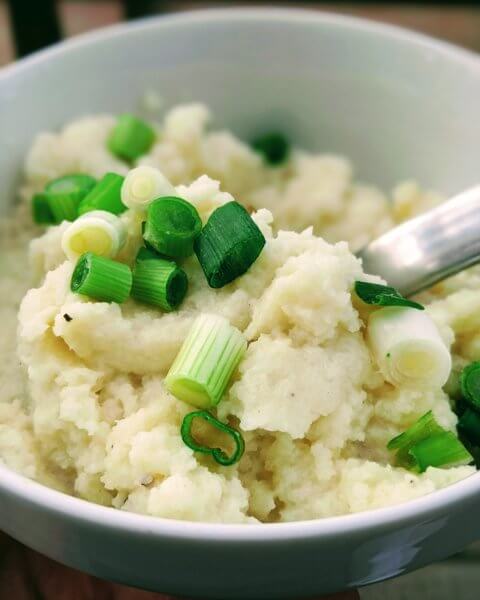 We all need a little comfort now in the midst of the Coronavirus pandemic, yes? My comfort food recipe is less recipe and just suggested ingredients, only.
What looks like a huge bowl of calorie-rich mashed potatoes is actually a huge bowl of flavor-rich pureed cauliflower with only one tablespoon of vegan butter, a drizzle of unsweetened soymilk, and salt and pepper. My secret weapons? Grated lemon zest stirred in and a sliced scallion garnish.
I enjoyed the entire bowl for dinner and it fit within my daily 1,500 calorie allocation…even if I hadn't walked 7 miles here in the neighborhood and at the Norfolk Botanical Gardens.
Spring–and low-cal comfort–personified.
#vegan #veganrecipes #veganfoodshare #veganfoodporn #plantbased #plantbasedrecipes #plantbasedfoodshare #plantbasedfoodporn #mashedcauliflower