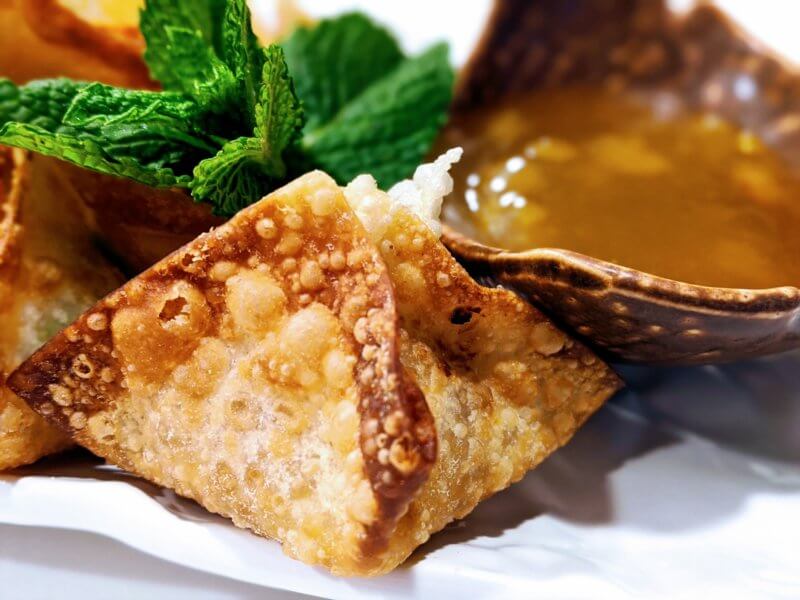 This is less of a recipe and more of a mini advertisement for Nasoya brand wonton wrappers, which are vegan and available at mainstream grocery stores, and a method for using them. They are about 3-inches square, handle beautifully, taste delicious and have a lovely texture.
To make 2 appetizer servings of 3 each, or a total of 6, you only need about 3 tablespoons filling. For these I used mashed roasted butternut squash, sliced green onion, and just a drop of soy sauce, sesame oil, minced garlic, and minced ginger. Go easy on the ginger as it easily overpowers.
Simply lay the wontons out flat on a plate or baking sheet, and wet all 4 edges of the first wonton wrapper by dipping your finger in a cup of water and running it around the edges. Place about 1 teaspoon filling in the center, bring corners together at the top, and pinch the 4 seams with dampened fingers to seal. Repeat until all filling is used.
Deep fry for about 1 1/2 minutes at 375 degrees or until golden brown. Drain on paper towel and serve with duck sauce.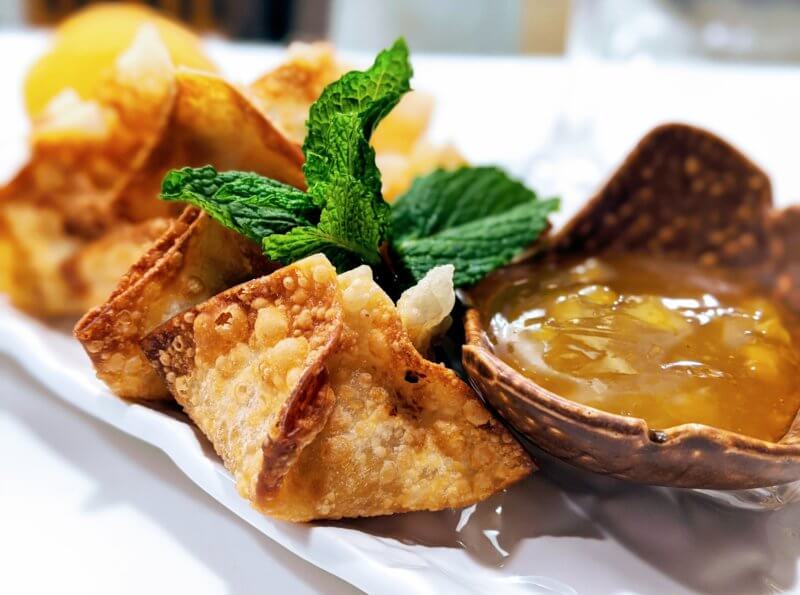 #vegan #veganrecipes #veganfoodshare #veganfoodporn #plantbased #plantbasedrecipes #plantbasedfoodshare #plantbasedfoodporn #veganwontons #plantbasedwontons