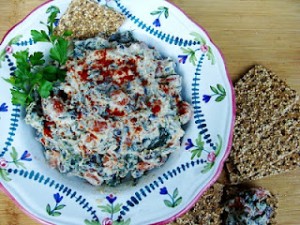 While my husband and I are still riding high on our dog, Huff's, meteoric rise to fame as the co-star of a locally-produced commercial that garnered it's director and our friend ONE MILLION CLAMS by virtue of being chosen by USA Today's Ad Meter Poll as the No. 1 ad on the Superbowl, beloved vegan cookbook author, Bryanna Clark Grogan, writes this in her Superbowl post on her website:
"…Betsy, author of The Blooming Platter Cookbook, is one of my favorite vegan cookbook authors (see my review here to find out why!)…"
Follow this link for her entire post.
Wow.  Just when you think it can't get any better!
Thank you, Bryanna; I bow in your direction.
Note: You can learn all about the big win in the Doritos "Crash the Superbowl" Commercial Competition here.  Thank you WAVY TV 10 for this great story.