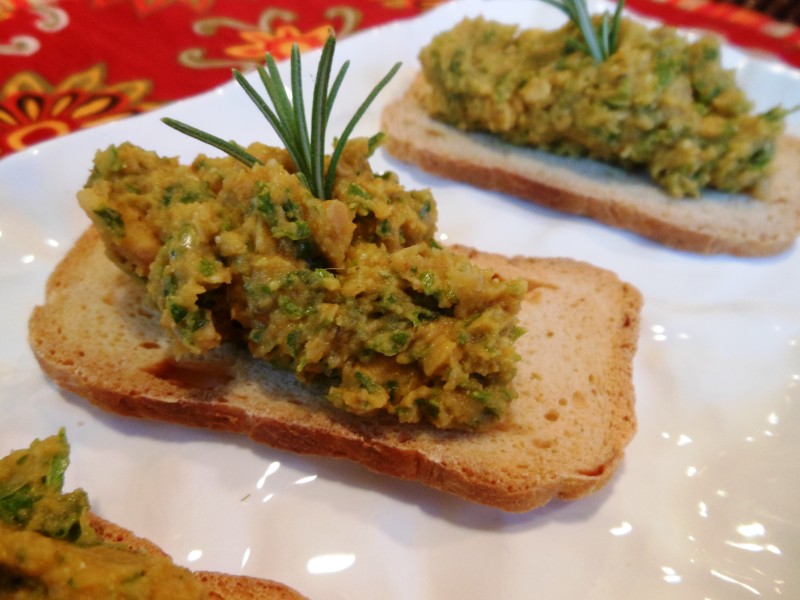 Yield: approximately 3 1/2 cups
This recipe is throw-together easy, highly nutritional, and delicious to boot.  It was inspired yesterday by what was in our pantry and fridge when an impromptu post-yoga, haven't-yet-been-to-the-market, quick lunch was in order.
1-15.5 ounce can white beans like cannelini, rinsed and drained
1/2 cup canned pureed pumpkin
2 cups loosely packed chopped raw kale
3-4 tablespoons olive oil
1/3 cup roasted and lightly salted cashew pieces
1 tablespoon nutritional yeast
1 teaspoon rubbed sage (or 1 tablespoon finely chopped fresh sage leaves)
1/2 teaspooon garlic powder
1/4 teaspoon smoked paprika
Sea salt to taste
Freshly ground black pepper to taste
Garnish: fresh sage leaves or rosemary sprigs
Accompaniments: toasts, bagel chips, pita chips, or crackers (I like melba toast as depicted)
Place all ingredients in food processor and pulse until well-combined, but not pureed.  It should be creamy but with some nice texture and flecks of color.  Serve slightly warmed atop your favorite crunchy accompaniment.