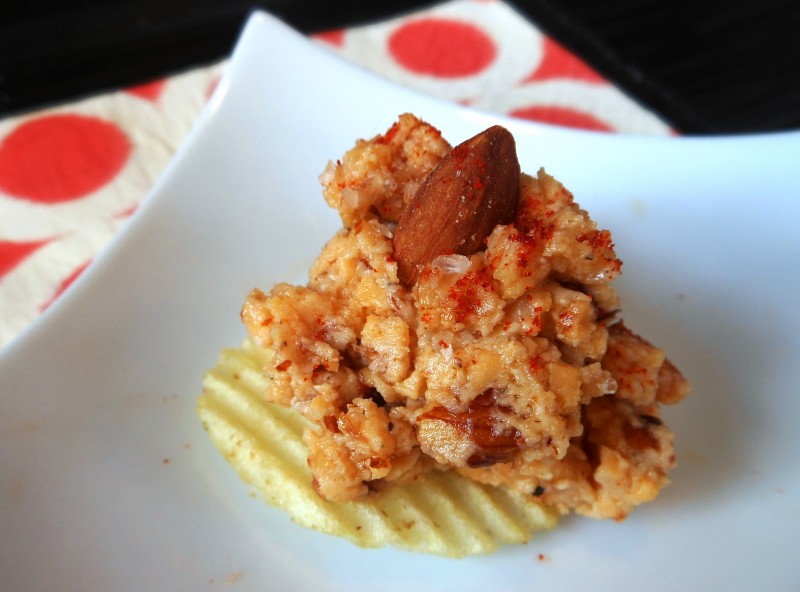 I haven't used Go Veggie products in years, ever since I discovered that the Go Veggie products sold at the Kroger where I shop are not vegan.
So, I had no idea that the brand produces quite a selection of vegan products, including slices, shreds, and cream cheese in a variety of flavors plus parmesan style sprinkles until they contacted me and asked if I would like to sample some of them.  Yes, please!
A big box arrived last week and today, a holiday in honor of MLK Day, I am home from school with a little extra time to experiment.  So I did.  A girl's 'gotta eat, right?
Having seen a couple of different preparations for Mac-n-Cheese on the Food Network this weekend–both made with a broth-based veloute style sauce and only a little dairy–I decided that I would use the Go Veggie Mexican Flavor and Mozzarella-style Shreds for my own rendition using veggie broth and soymilk.  That left the Cheddar Flavor Vegan Rice Slices for the Smoky Cheddar Spread I had in mind.  I could have used the shreds in my spread and the slices melted into my sauce this evening, but I wanted to see if the slices would shred since I really don't make sandwiches or other recipes that call for slices of cheese.  And they shred nicely…keep reading!
First, I broke off a strip of one of the slices to taste.  The mild flavor was very pleasant and the texture quite nice.  The slightly damp and slippery exterior was a tiny bit off-putting, but not a big drawback.  With the rest of the strip, I performed a quick melt test, simply laying it on a plate and microwaving it.  It was beautifully melted in less than 10 seconds.  Brilliant!
Next, I fitted my food processor with the grater attachment, stacked the eight unwrapped slices together, folded them in half, fit them down into the feeder tube, flipped the switch, and pressed them down with the plunger.  In seconds, I had lovely shreds.  The cheese is quite soft, but it didn't "mash" except at the very end as the last little bit went through the chute.  No problem.
I made my Vegan Smoky Cheddar Spread by adding chopped smoked almonds, a little bit of vegan mayo, a pinch of garlic and onion powder, and a hint of smoked paprika.  But the grated slices would make a beautiful pimento cheese spread as well.
Go Veggie is not paying me to endorse their products(!), but I would definitely purchase and use these Cheddar Flavor Vegan Rice Slices again.  Very low in calories and fat, but high in calcium, they are a keeper.
For the vegan versions of Go Veggie products, look for the purple packaging.  To find them at a store near you, click HERE.
Stay tuned for more Go Veggie taste tests and recipes.  And thanks Go Veggie for enlightening me!
Vegan Smoky Cheddar Spread
Yield: 1 1/2 cups spread
8 ounces Go Veggie Cheddar Flavor Vegan Rice Slices, unwrapped, stacked, and grated (I used a food processor with grater attachment)
1/2 cup smoked almonds, finely chopped
Optional: 2 green onions, thinly sliced
1/4 cup vegan mayonnaise
1/8 teaspoon garlic powder
1/8 teaspoon onion powder
1/8 teaspoon smoked paprika
1/8 teaspoon sea salt or to taste
Optional Garnish:  whole smoked almonds and a sprinkling of smoked paprika
Lightly combine all ingredients in a medium bowl until completely combined.  Serve immediately with crackers or celery sticks or refrigerate in an airtight container until serving time.  Garnish if desired with whole smoked almonds and a sprinkling of smoked paprika.