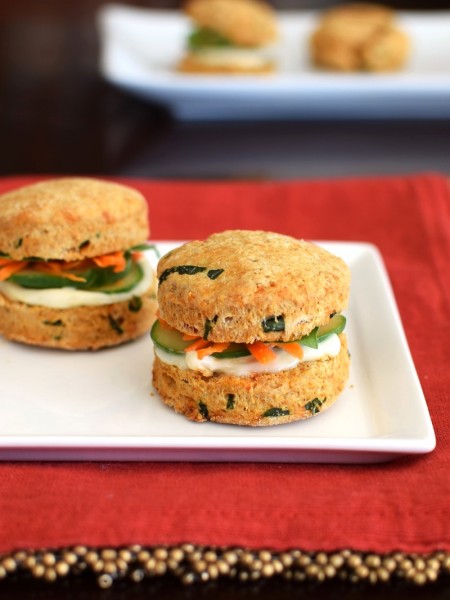 And the winner is…me!
So Delcious and Go Dairy Free just announced the winners of their "Snackables" national (vegan) recipe contest and my Thai Biscuit Mini Sandwiches won the Grand Prize in the "Savory" category!  These are the perfect mini-meal, packed with flavor and nutrition and cute to boot.
This award is such an honor because I know of their high standards and rigorous vetting process.
Congrats to all winners and runner's up!  And a huge thanks to So Delicous and Alisa Fleming of Go Dairy Free!