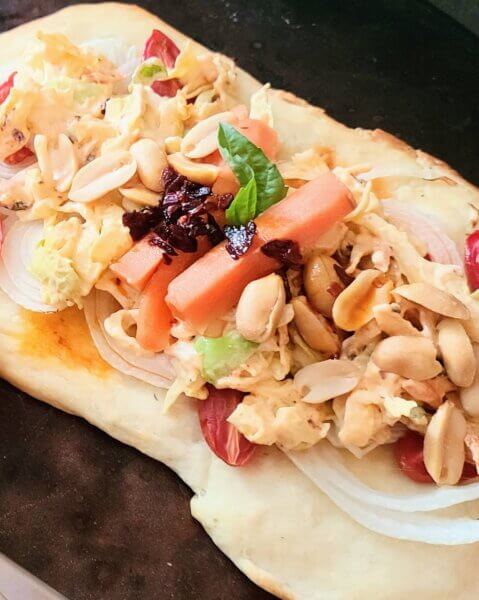 Homemade Sichuan Pizza!
My addiction to hot chili crisp (or oil) from the grocery store is no secret, and I am happy to share my "secret" pizza recipe, which is really more of a simple method:
Preheat oven to 450 degrees. Roll out your favorite pizza dough super thin and place on a baking stone or lined baking sheet. Brush with olive oil, top with very thinly sliced yellow onion and garlic and halved grape tomatoes. Sprinkle with vegan mozz–or not–and bake 10 minutes.
Meanwhile, make a slaw of shredded cabbage, carrot, mayo (I use Walton Farms no-calorie mayo), and hot chili crisp/oil to taste. Pile on top of freshly baked pizza, top with pickled veg if desired, drizzle with a little more hot chili crisp, sprinkle with lightly salted peanuts, and garnish with a basil leaf.
I hope you love it as much as I do; I enjoyed two nights in a row!
#plantbasedpizza #vegan #veganrecipes #veganfoodshare #veganfoodporn #plantbased #plantbasedrecipes #plantbasedfoodshare #plantbasedfoodporn #vegansofinstagram #vegansoffacebookveganpizza #plantbasedasian #veganasian