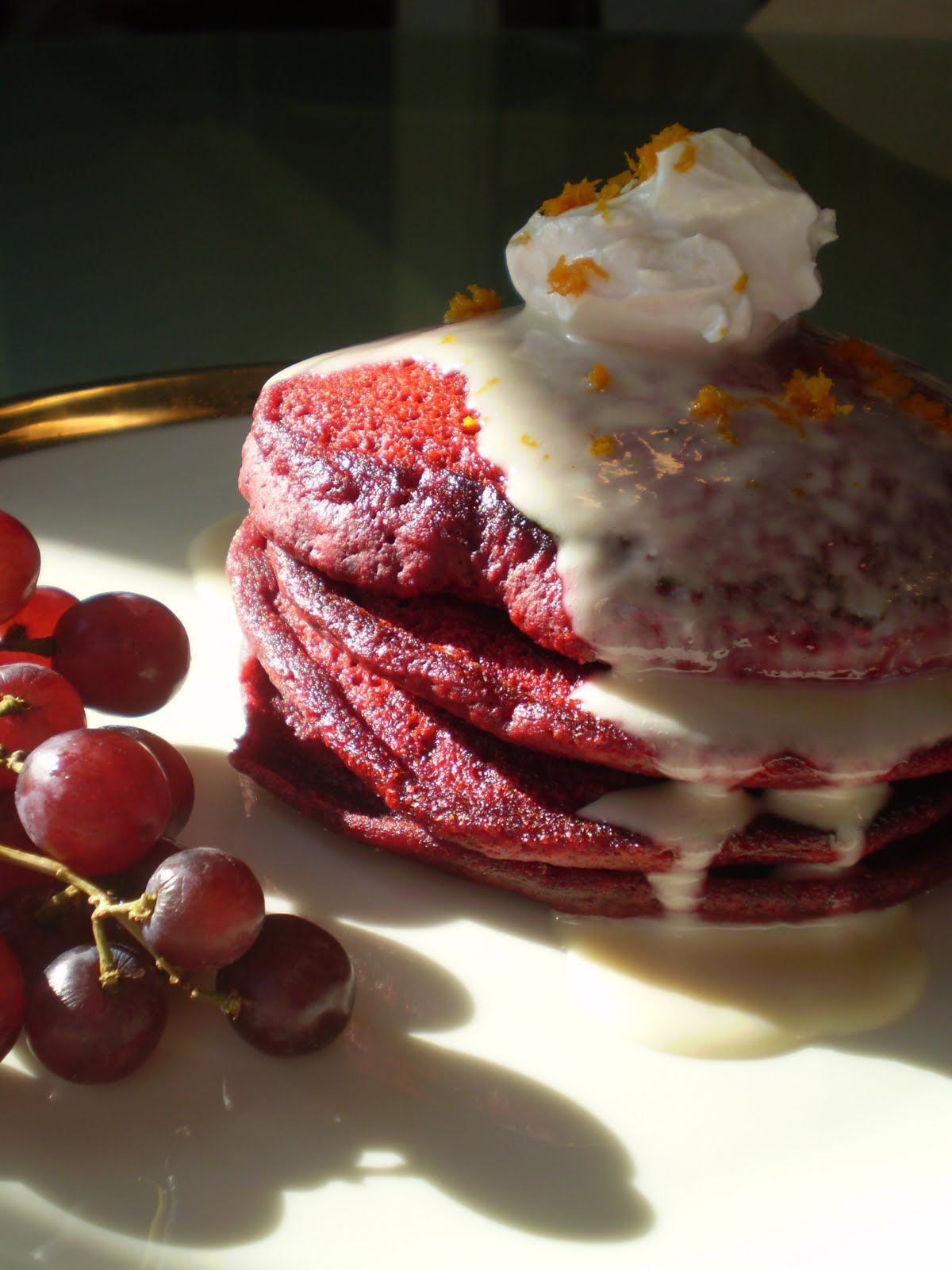 I thought that breakfast for your Valentine would be the perfect note on which to wrap up my Countdown to Valentine's Day 2015.
And for that, nothing beats my Vegan Red Velvet Pancakes for real Red Velvet Cake flavor–not just color!–texture, and spectacular presentation.
If you would like a little savory side for your plate 'o cakes, you will love my vegan sausage "Heart Tarts": simply beautiful heart-shaped puff pastry tarts with a vegan "sausage"  and bell pepper filling.
Stay tuned, for tomorrow I offer a breakfast bonus…just have some flavored tea bags, cocoa powder and soymilk on hand…