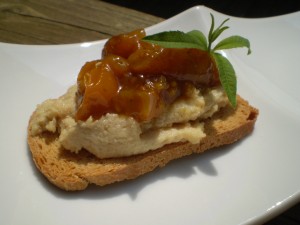 I'm perfectly thrilled to share a bit of news and, indirectly, a new recipe/photo:  just today, One Green Planet published a brand new recipe and short article I created for especially for their readers.  What an honor to be included in this "online destination for the ecologically ethical generation"!
Can we get a bright green, "Oh, yeah!"?
Team One Green Planet requires that authors submit original content, so you won't find this recipe in my cookbook or here on my blog.  Instead, please visit One Green Planet to read my piece and explore their site which is packed with information and ideas pertaining to Animals and Nature, Lifestyles, and Science and Technology, in addition to Food and Health.
When you visit, I hope you will join the growing number of kind folks that have already "liked" it and even "Tweet" it.
Cheers!