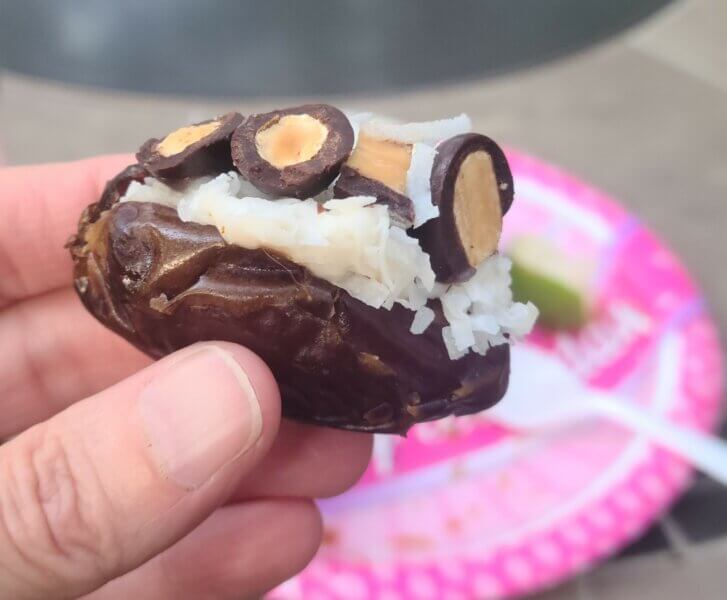 Almond Joy Dates are super quick, easy, and luscious bite-size bundles of joy and healthful decadence made by a dear friend, Sharon Lee Clohessy, for my birthday.
Simply sweeten plant-based cream cheese with natural sugar and coconut, tuck inside dates, and top with chopped chocolate-covered almonds. That's it!
Serve on a platter, if you don't devour them first, with alternating whole dates garnished with a few of the whole chocolate-covered almonds.