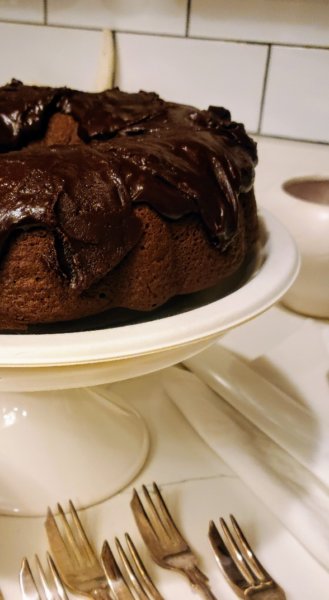 Yield: 1-10″ bundt cake
This delicious and moist cake is a riff on those vintage chocolate cake recipes that use mayonnaise to replace oil and eggs. And it was my response to a growing mound of oranges from a week of Covid-necessitated bag lunches at the private school where I now teach. With the bountiful apples and oranges, wr joke that they must have an orchard.
As crazy as it sounds, this delicious and moist bundt cake can be completely oil-free if you use an oil-free mayo (and glaze it with something other than ganache). I use Walton Farms no-calorie accidentally vegan (yes, its true!) that I purchase at Harris Teeter.
But that is not the reason to make this recipe. No, its rich flavor and beautiful texture are the reasons why.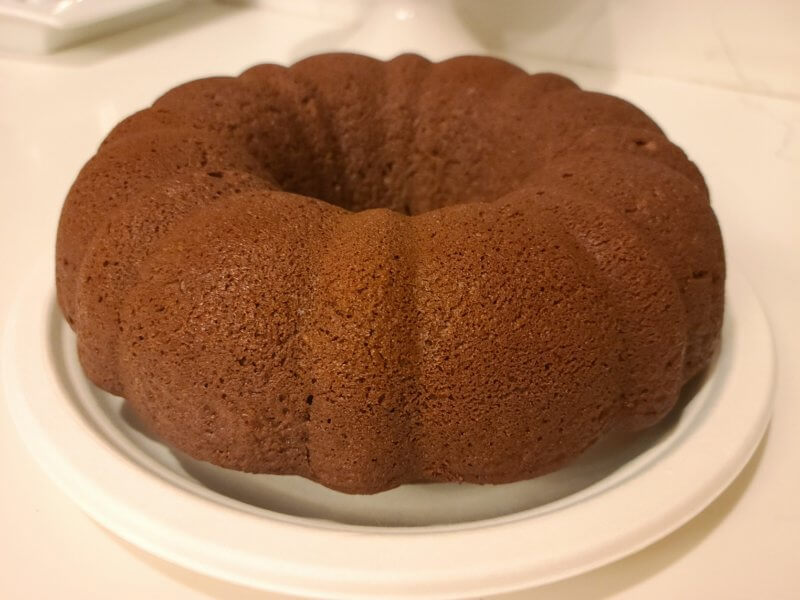 Chocolate-Orange Bundt Cake
3 cups flour
1 1/2 cups sugar
1/2 cup cocoa powder
2 teaspoons baking soda
1 teaspoon ground cinnamon
1 1/4 cups fresh squeezed orange juice
Optional: zest of 1 orange
1/4 cup concentrated coffee or more orange juice
2 teaspoons vanilla
3/4 cup mayonnaise (I used Walton Farms no calorie mayo)
Preheat oven to 350 degrees. Grease and flour 10-cup bundt pan. In a large mixing bowl, beat or whisk together all ingredients for about 2 minutes or until smooth and completely combined. Spoon into prepared pan, gently smooth top, and bake 45 minutes or until a wooden pick inserted in center comes out clean. Cool 10 minutes. Invert onto wire rack, cover with a dish towel, and cool completely. Glaze as desired.
#vegan #veganrecipes #veganfoodshare #veganfoodporn #plantbased #plantbasedrecipes #plantbasedfoodshare #plantbasedfoodporn #veganchocolatebundtcake #plantbasedchocolatebundtcake