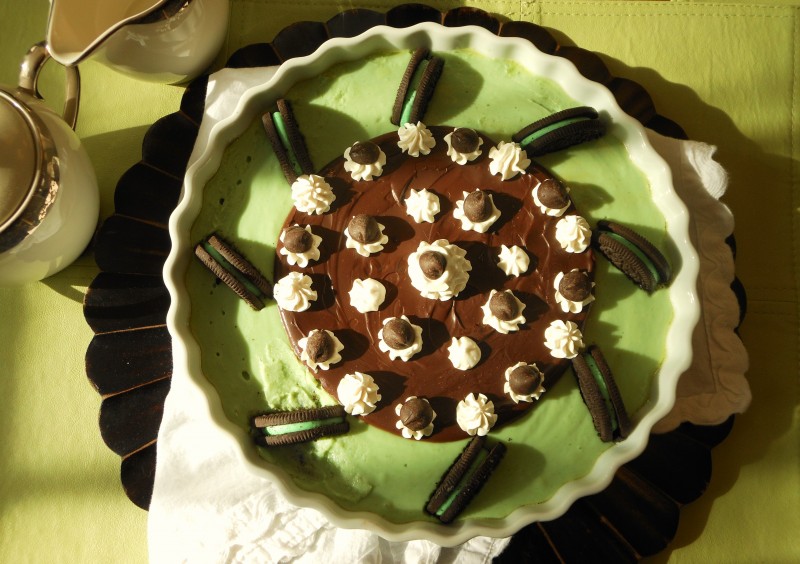 Vegan Grasshopper Pies are a varied lot.  Refrigerated, frozen, made from mint ice cream…made from spinach(!), they cover the gamut.
My brand new recipe created in celebration of St. Pat's Day is as much like the traditional icebox pie as I could make it, complete we Creme de Menthe and Creme de Cacao (don't worry: both are vegan!).
Click over to One Green Planet–how appropriate!–right HERE for the delicious recipe!
Happy St. Pat's Day!