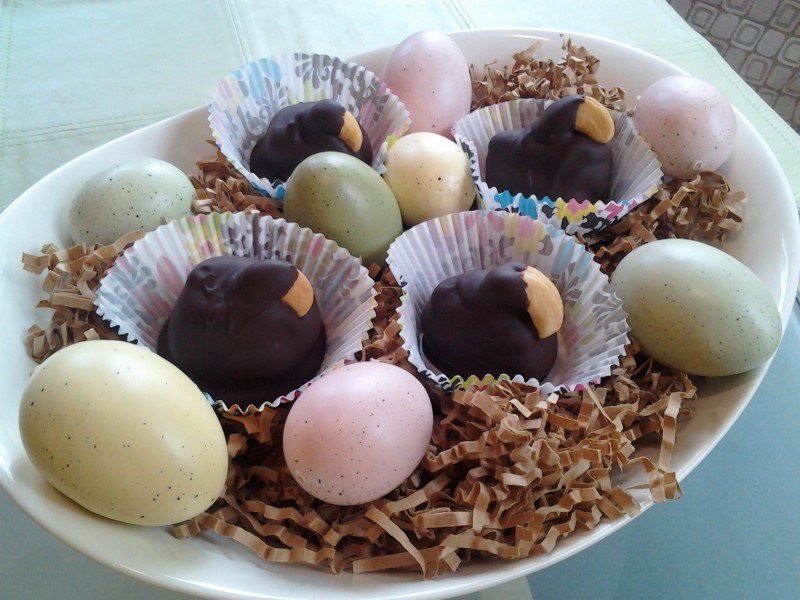 I am SO sorry for being neglectful of my blog!  The spring at most high schools, including in art departments, is especially busy.  Plus, last weekend, I was honored to serve as a Council Chaperone for a favorite student (one of many, many) at our school's amazing Leadership Workshop at Triple-R Ranch from Friday to Sunday.  This week was the last of the quarter, so grades had to be posted by 2:30 p.m. yesterday, but we taught all day instead of having a "Teacher Records Day" because of our district's Snow Day Make-Up plan.  And I leave shortly to visit my family for a week.  Whew!
But, I did want to post this recipe for Vegan Peeps for Easter–I hope it's not too late–before I "hop" on a plane.  With the few ingredients on hand, they go together quickly and would be fun to do with kids or a group of friends.
These birds travel nicely nested in a bowl, as I took them to some friends' house for an Easter dinner last year.
We joke about them looking like Easter Toucans. 🙂
Happy Spring!