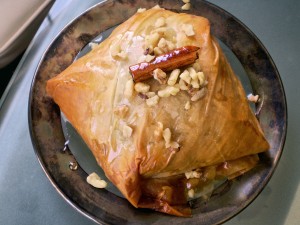 If you've been craving a copy of The Blooming Platter Cookbook for yourself or to give as a gift, now is your chance to win a free copy!
Best-selling vegan cookbook author and vegan good eats guru, Robin Robertson, is generously running a cookbook give-away.  Visit her website by clicking HERE for your chance to win and for one of her favorite recipes from the book: Baked Apples Baklava.
My best wishes to all of you good apples–hope one of you scores a win!  And a bushel-full of thanks to Robin!