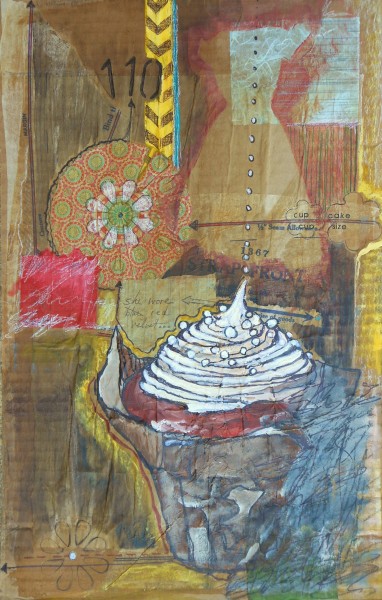 As promised, here is my teacher sample for the cupcake challenge I presented to my wonderful Advanced and AP Art students last week.
I am reasonably happy with mine–after lots of working back into it–but I can't WAIT to show you theirs!  On Thursday, they made drawings from vegan cupcakes, both Whole Foods' (dry cake and grainy frosty) and my homemade Red Velvet ones (the fan favorite!).
Tomorrow, they start their compositions in earnest.  Stay tuned!