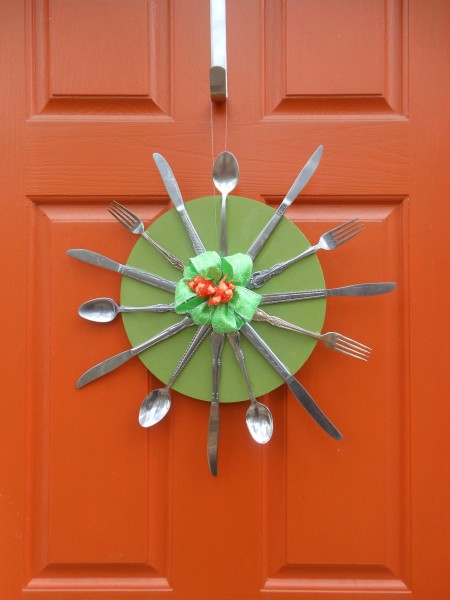 For the last three years–ever since my mother-in-law, sadly, passed away and we no longer receive an LL Bean wreath from her–I have made my own for my "DIY Décor" column in the "Home" section of the Virginian-Pilot.
The first year, I made it from a ceiling medallion I painted silver.  The second year, from paint stirrers, painted silver and dipped in apple green paint.
And this year from thrift store silverware glued (with E6000 adhesive) to a wooden clock face from the craft store painted green.
My projects are always simple, straightforward, stress-free, and pretty self-explanatory, mostly due to little time or desire to fuss around with things.  So, choose one–or adapt one–and make your own!
Happy Holidays!