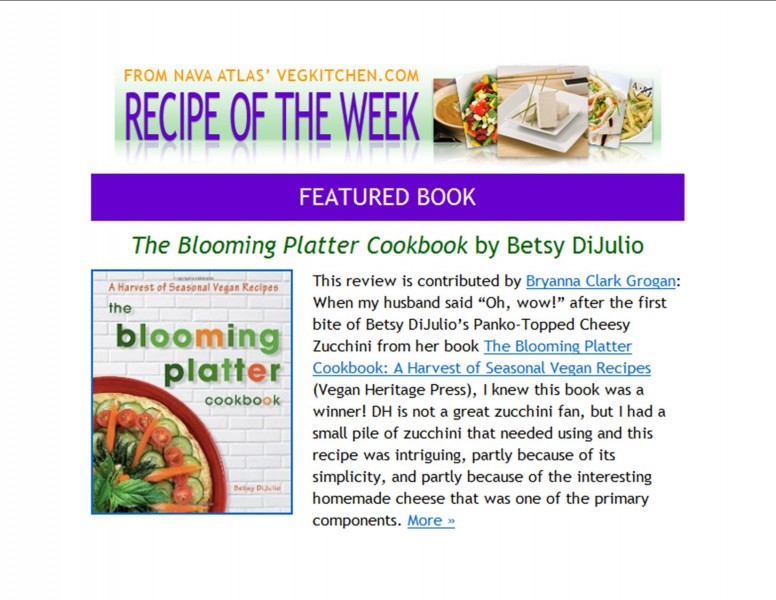 It's such an honor when Nava Atlas, noted vegan cookbook author, blogger and artist, embraces a cookbook as she did The Blooming Platter Cookbook: A Harvest of Seasonal Vegan Recipes again in today's VegKitchen Newsletter, also choosing my Angel Hair Pasta with Chard and Bell Peppers as her Recipe of the Week.
Just follow the link to this recipe which Nava calls "beautiful and nutritious" because, now that warm weather is here again–at least for many of us–chard will be showing up in gardens and farm markets across the country.  And, as Nava also says, this dish is at least as good if not better the next day…thanks so much, Nava for your ongoing support!
If you don't already receive the VegKitchen Newsletter, you will want to.  Just click HERE to subscribe.
And be sure to heck out one of Nava's latest projects: the Vegan Minute Channel on YouTube.