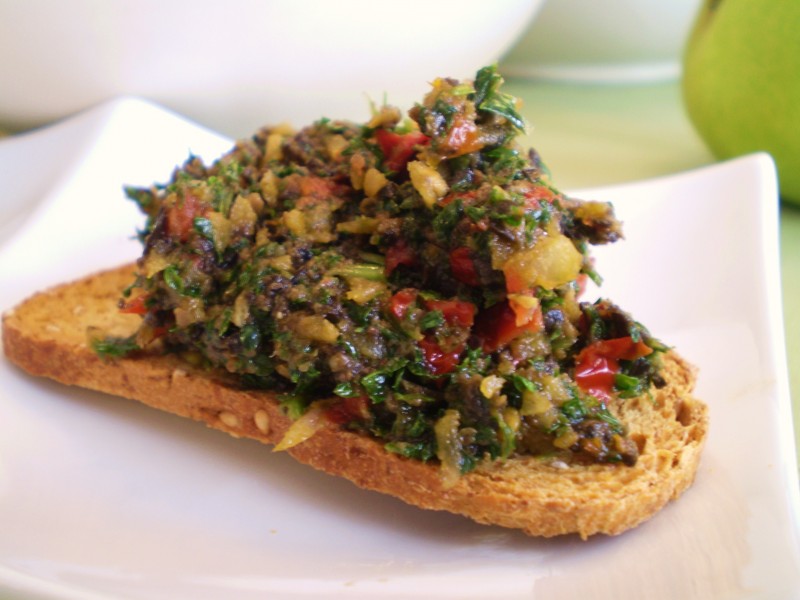 I originally created this deliciously different, colorful, nutritious, and flavorful tapenade especially to dollop atop my Moroccan Soup with White Beans and Kale, recently published on Go Dairy Free (GDF).  But, the two go together so beautifully that GDF founder and creator, Alisa Fleming, published the tapenade today..
It has a multitude of applications beyond a soup topper: serve it on crostini, as in the photo; toss it with whole grain pasta; or dollop some on a baked sweet potato…just use your imagination!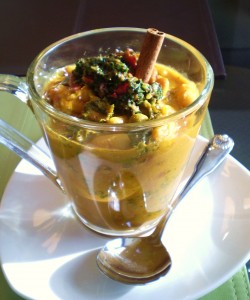 So, before winter oranges are all gone, whip up a batch  to nibble on this week, as it won't spoil quickly.  You will be glad to have plenty of this colorful, tangy, and simultaneously rich, yet bright, spread on hand.
Check out THIS LINK for the recipe and the back story to find out why in the world I would serve something so sophisticated it in a stainless steel dog bowl!
Thanks, as always, to Alisa Fleming, creator and founder of Go Dairy Free!