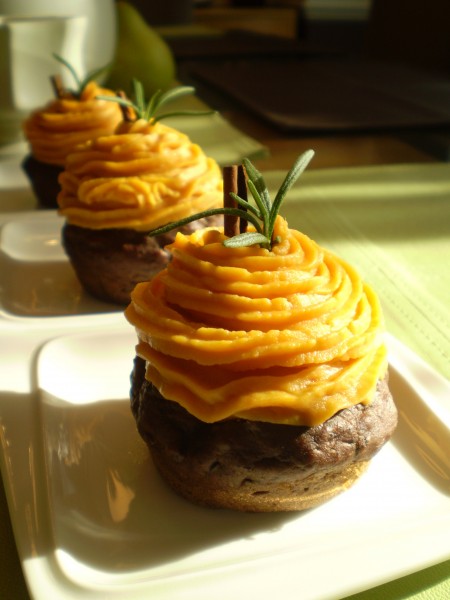 If you've not visited Go Dairy Free in a while, I recommend you click on the link and head on over, as I think you'll love the new format.  New look.  Same great information, ideas, recipes, and resources that is continually expanded.
In a recent email, GDF creator, Alisa, wrote "I'm slowly updating old recipes with our new format, so I just refeatured one of your recipes from last year!"
The recipe is for my Savory Black Bean Cupcakes with Whipped Sweet Potato Frosting.  Sound odd?  Well, they are pretty unique, I have to say.  Sort of like a bread, protein and starchy vegetable in one.  In a word: delish, if I do say so.  And so very pretty.
Please enjoy them with my wishes for a very Happy Halloween!