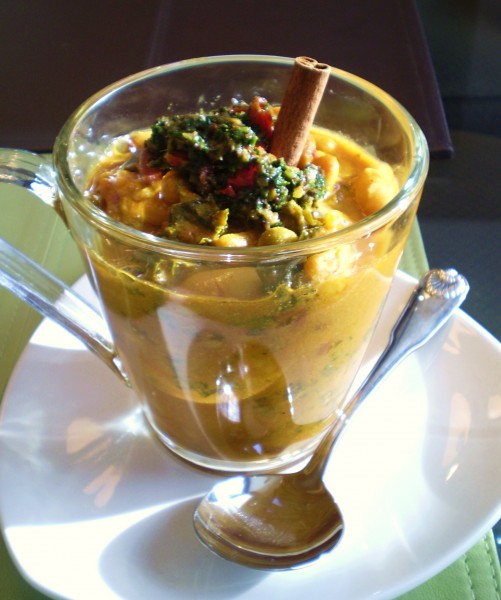 Before the mercury climbs and this winter's kale is all gone, be kind to yourself with my healthy brand of tasty comfort food as published on Go Dairy Free.
Just click HERE for the recipe, nutritional information, and a little of the back story involving a Superbowl party, a dog named Huff, and a million dollar-winning commercial!
Thanks, as always to Alisa Fleming, creator and founder of Go Dairy Free!
For 150+ additional seasonal recipes, see The Blooming Platter Cookbook: A Harvest of Seasonal Vegan Recipes.