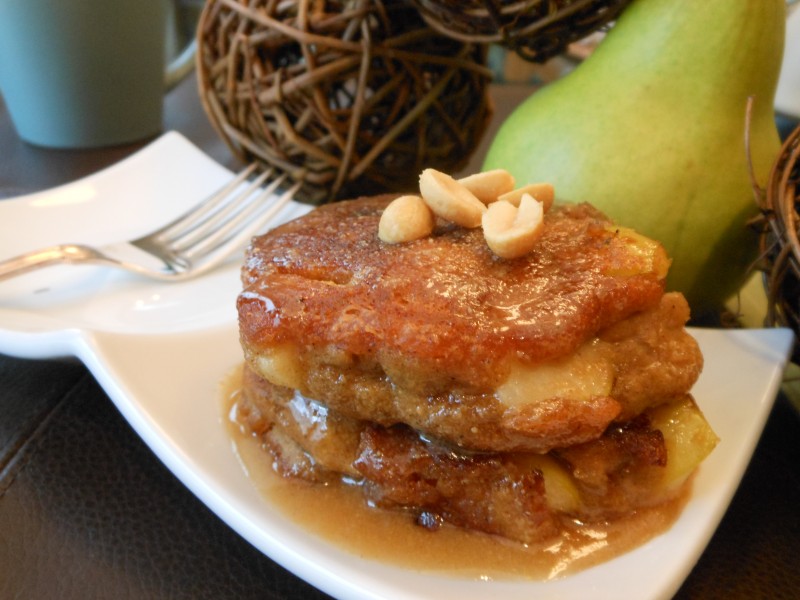 "Your peanut butter-apple pancakes were righteous!"
So proclaimed Gary Loewenthal of Compassion for Animals and Worldwide Vegan Bake Sale in an email last week.
He then explained that he had been invited to give a vegan cooking demo and talk at a health food store near him and asked if he could prepare my recipe and print it for the attendees, with a credit and link to The Blooming Platter.
That required no thought at all, only a resounding "Of course!" especially when he said, "One thing I loved about the pancakes is that the PB was not overpowering. I love PB but it blended beautifully."
I haven't made my Vegan Peanut Butter and Fresh Apple Pancakes with Peanut Butter Maple Syrup in a while, but he reminded me how good they are; and, with local apples cropping up this autumn in farmers markets everywhere, I thought I should post a link.
What a great way to celebrate the first weekend of fall.  Thanks, Gary!