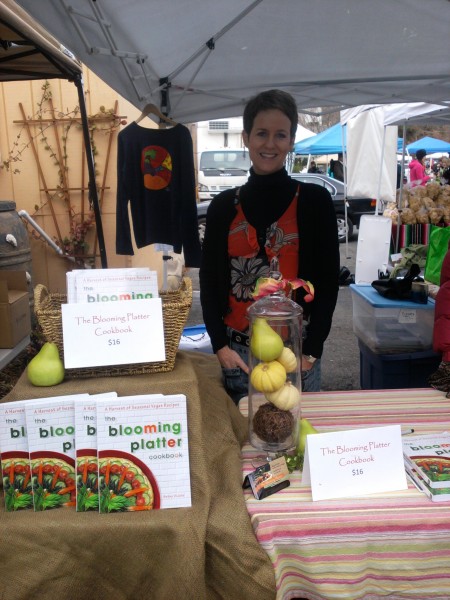 Many thanks to the generous organizers and patrons of the Old Beach Farmers Market "Christmas Market" on December 15 at Croc's Eco-Bistro in VA Beach.  What a convivial and festive community event!  I was honored to be invited to be a part, and gratified to have sold out of my Blooming Platter Cookbooks by 10:30 a.m (the market closed at noon)!
I even had to procure more books to fill my last orders, as I'd oversold–a nice problem to have.
And what fun to be given a tent to share with the inimitable Ann Callis, co-author of the beautiful Vintage North End, Virginia Beach: An Illustrated History.  Everyone with ties to Hampton Roads needs a copy of this book and an opportunity to meet the engaging author.
Again, thanks to all for your generosity and hospitality!
Happy Holidays!
~betsy d.