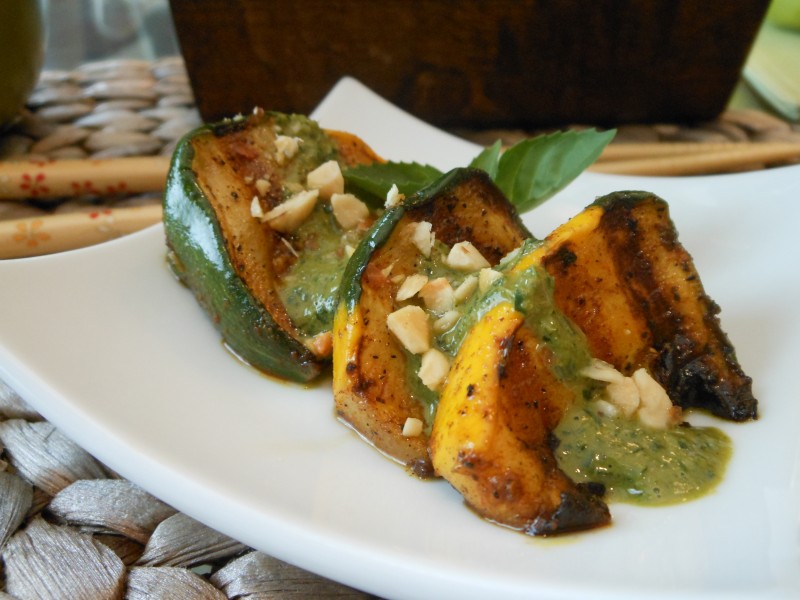 I am THRILLED to be one of a dozen invited contributors to participate in "Let's Eat," a new initiative of Eastern Virginia's public TV and radio station, WHRO!
I had no more created this recipe than I received the invitation.
Since it is sponsored by Whole Foods, VA Beach, and our local chapter of Buy Fresh, Buy Local, a recipe that featured local produce seemed in order.  At the time I submitted it, pattypan squash was in season, but the site was just launched and, alas, pattypan squash is no longer in season, at least not in Coastal Virginia.  But the pesto would be luscious on grilled pumpkin, sweet potatoes, and much more.  And my basil is still in full bloom!
Stay tuned for more tasty treats ready for their close-up.  I will be posting regularly on "Let's Eat" and will direct you from here to there!