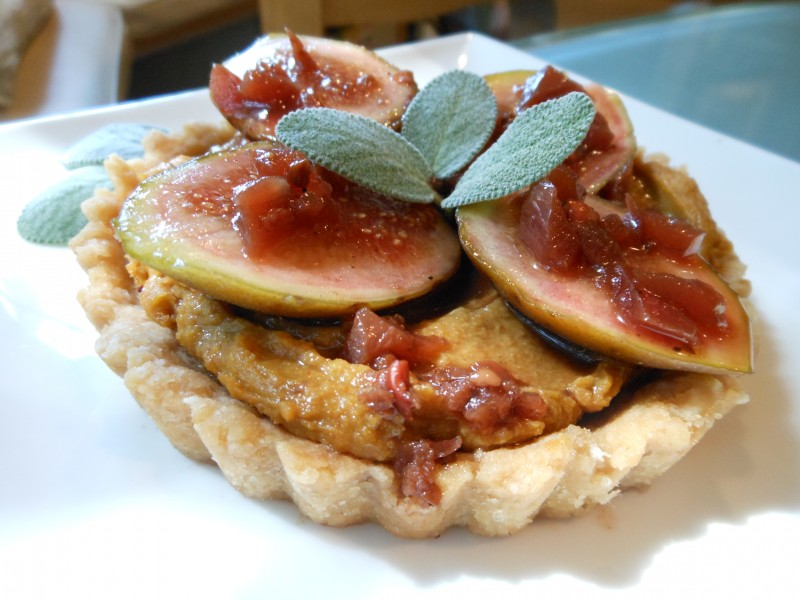 These beautiful tarts are so easy to make from summer's bounty of butter beans, figs and fresh herbs.
The availability of these ingredients along with my Southern-steeped heritage were the inspiration for this unusual but really mouth-watering combination.
The butter beans cook while you make and bake the crust and then just get processed with the other ingredients.  And the drizzle is short on cooking time.  So, the tart goes together much more quickly than you would think, especially for something so darn pretty.
Find my recipe at One Green Planet.  Thanks OGP!