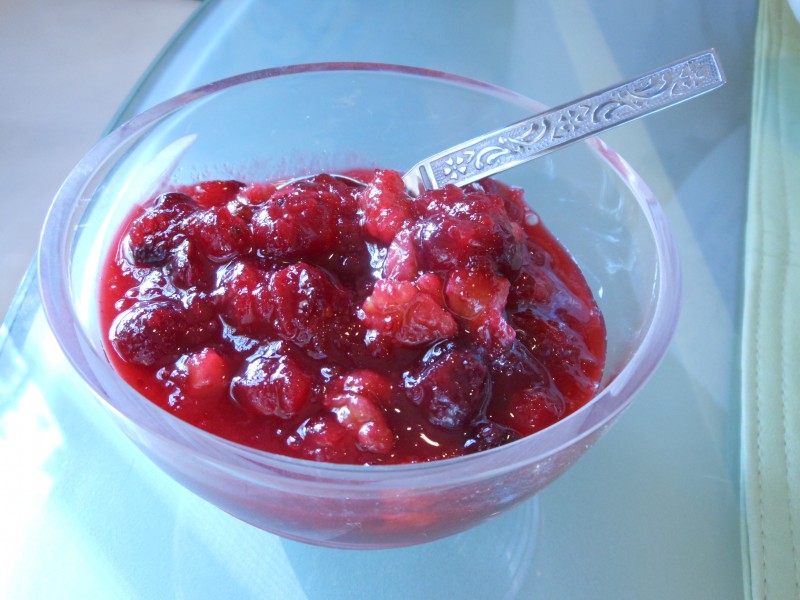 Though my sisters-in-law travel to our home from Pennsylvania, they generously contribute to the Thanksgiving feast.  For the last two years, Terri Ann Lindelow's take on traditional cranberry sauce has graced our table and it is a keeper!
She simply follows the recipe on the bag of cranberries (one bag of rinsed and picked cranberries, 1 cup of water and 1 cup of natural sugar simmered together for 5 to 10 minutes or until cranberries pop and the mixture thickens), but she substitutes clementine juice for the water and adds a generous portion of walnut pieces.  She doesn't measure, so maybe start with 1/3 of a cup and see if you want more.
The brightness of the citrus and the texture of the walnuts makes this a very special cranberry sauce indeed!