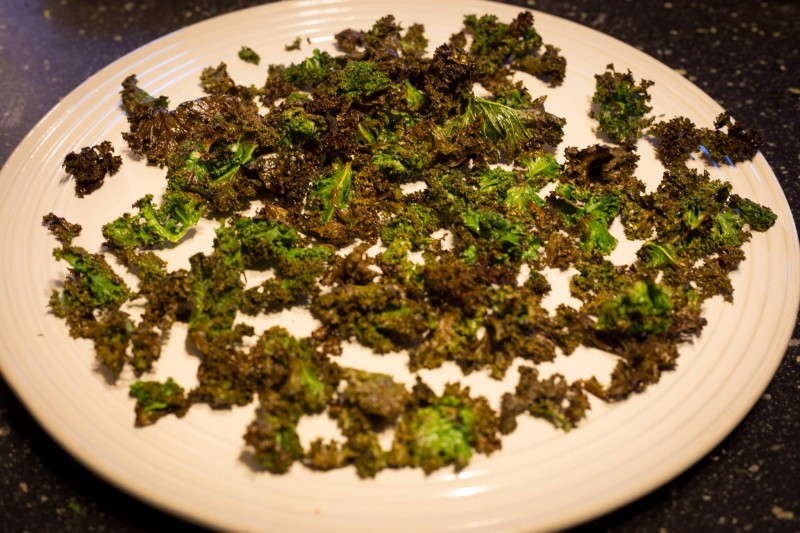 (A sequential installment from Kim Hastings, my photographer friend and, along with her vet husband, owner of Independence Veterinary Hospital, who decided on her own to cook her way through The Blooming Platter Cookbook: A Harvest of Seasonal Vegan Recipes Julie & Julia Style for her omnivorous family as a strategy for more healthy eating.)
I have a huge, ugly confession to make. Let me explain.
Tonight I decided to give my family a break and feed them a regular dinner but I'm proud to say the veggie did have some thought put into it. However, don't hate me – it was collards cooked the way my mom used to make them – with fat back. Ok that's not the ugly confession. It's coming.
While I was cooking I decided to try the Krispy Kale as a bit of a snack to munch on. One of my co workers had just talked about how amazing kale is when done this way. So why not try it. I had some kale left over for the turtle so I got it out, stemmed it and cut it up. The recipe was effortless and it was done (or possibly overdone, not sure) in 12 minutes. Now my confession.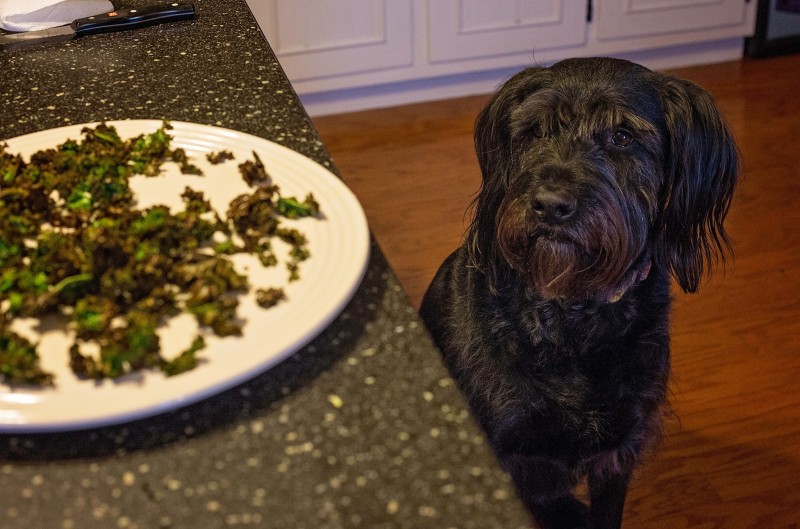 I absolutely and without a doubt ….hate kale. I'm sorry but I have really tried! I have tried it three times now and have done the same thing each time: spit it out. I'm sorry but there are no nice words to describe that. I guess a little self discovery is also part of this journey. So my new truth is… I hate kale.
My dog, on the other hand, was horrified that I was "reverse eating" it. So I gave her some. She had no problem with it. About that time my son came home and I had him try it. Heck, he had eaten two helpings of it on Shrimp and Grits night. He will like it. His reaction was similar to mine except that now he was determined to do something about it. He admittedly loved kale and now he was out to prove it.
So he opened up the spice cabinet and starting pouring things on it. I watched while he tried it again…and again. He now said it was good but that I just hadn't put enough flavor on it. So my dog and my son enjoyed the Krispy Kale while I learned a bit about myself today, but I promise not to avoid cooking kale in this challenge. After all I am doing this for the health of my family right? So they can eat it!
~Kim Howard Hastings