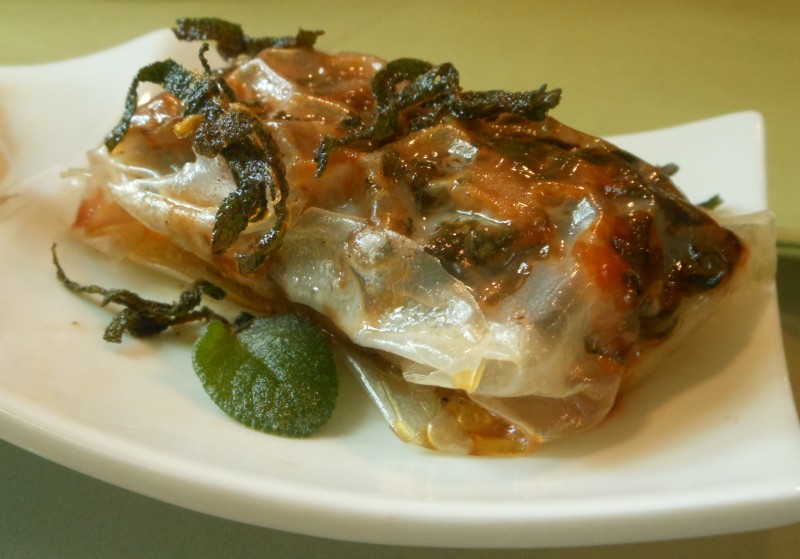 Baked, rather than steamed OR fried–and seasoned with sage and anise–who knew what a lovely marriage that is?–these simple and sensational spring rolls are like little gifts to your palate!
Find my recipe at One Green Planet.
BTW, they are quick too, as they bake a mere 4 minutes for a texture transformation!