Based on Inside the Actor's Studio host's James Lipton's famous "Q & A"–after the Proust Questionnaire–"Vegan Q & A Tuesday" is The Blooming Platter's  first Tuesday feature on a creative force in the vegan culinary world.  Read more about "Q & A Tuesday" HERE.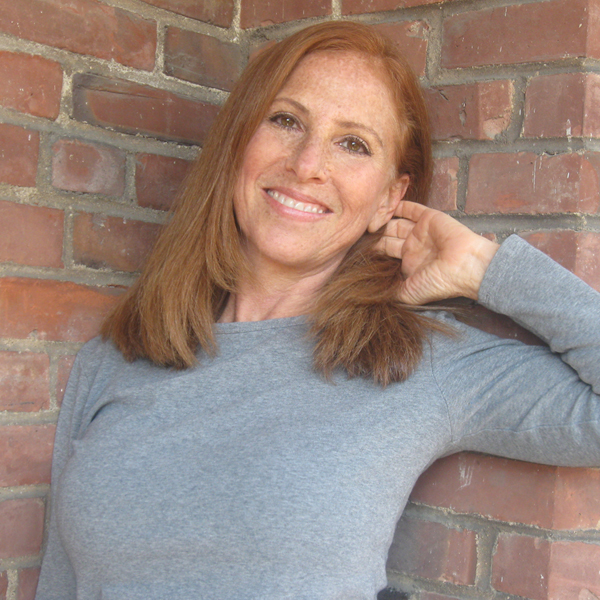 Featured Force: 
Caryn Hartglass

[See below for link to Caryn's Vegan Baked Potato Pancakes (Latkes) recipe.]
Caryn Hartglass is the founder of Responsible Eating And Living (REAL) a nonprofit organization that combines science with practical knowledge from real life experiences to help people understand the affects of food choices on health and environment.  Prior to REAL, Ms. Hartglass was Executive Director of EarthSave International. She has appeared on Dr. Oz, Geraldo At Large, 20-20 and CNN, and hosts the weekly IT'S ALL ABOUT FOOD show on the Progressive Radio Network. Ms. Hartglass, with Bachelor and Masters degrees in Chemical Engineering from Bucknell University, worked in the semiconductor industry for 20 years.  A classically trained singer, she has performed in opera and musicals in the United States and abroad and has won two international voice competitions (France, South Africa).
More about Caryn, her nonprofit REAL, her radio show and her newest project The Swingin' Gourmets can be found at the links below:
http://ResponsibleEatingAndLiving.com
http://prn.fm/shows/lifestyle-shows/its-all-about-food
1. What is your favorite culinary word?
Aroma.  I love returning home and smelling the aroma of the previous meal, the pleasant fragrance of teas, baked goods, soups, whatever has been prepared.  I love the delicious smells while cooking – caramelized onions, a whiff of herbs and spices.  Our neighbors always tell us they are envious of the aromas coming out from our apartment.
2. What is your least favorite culinary word?
Deboning!  As someone who has not eaten animals in over 25 years, this term is unpleasant on so many levels.  Just visualizing the process, I wonder how anyone could do it without thinking about who they are doing it to.
3. What about cooking turns you on?
Creating beautiful, delicious, nourishing, health-promoting dishes that people enjoy eating.
4. What about cooking turns you off?
Appliances that are supposed to be convenient with bad tasting results, like the Keurig Coffee and Tea Makers. I'll take a French press and a tea pot any day.
5. What sound or noise in the kitchen or around the dinner table do you love?
The silence of people focused on eating something delicious.  It's best when there has been a lot of wonderful conversation, a dish is served and everything goes quiet.
6. What sound or noise in the kitchen or around the dinner table do you hate?
Complaining. I don't like hearing people complain – about anything.
7. What makes you curse in the kitchen?
I move quickly in the kitchen, sometimes too quickly. I am very annoyed with myself when I skip a step or leave out an ingredient.
8. What cooking profession other than your own would you like to attempt?
Food manufacturing.  My partner Gary and I are always talking about vegan products we would like to manufacture.
9. What cooking profession would you not like to do?
Working in a fast food, chain restaurant, (not vegan of course!) serving burgers, soda, greasy fries, junk food.
10. If heaven exists, what would you like to hear God say when you arrive at the pearly gates?
"You were right, it is all about food!"
Just in time for Chanukah or "Thanksgivikah" since Chanukah and Thanksgiving fall on the same day this year, I offer one of my very favorite recipes, Baked Potato Pancakes. I am not a religious person but I love holidays and holiday foods.  We've been making potato pancakes in my family for decades.  First I figured out how to make them vegan, without eggs. Then I learned how to make them gluten-free.  And finally I came up with a great way to may them without frying them and using all that oil!  This recipe is so good I made a food show on how to make them.  Recipe and food show video can be found
HERE
.