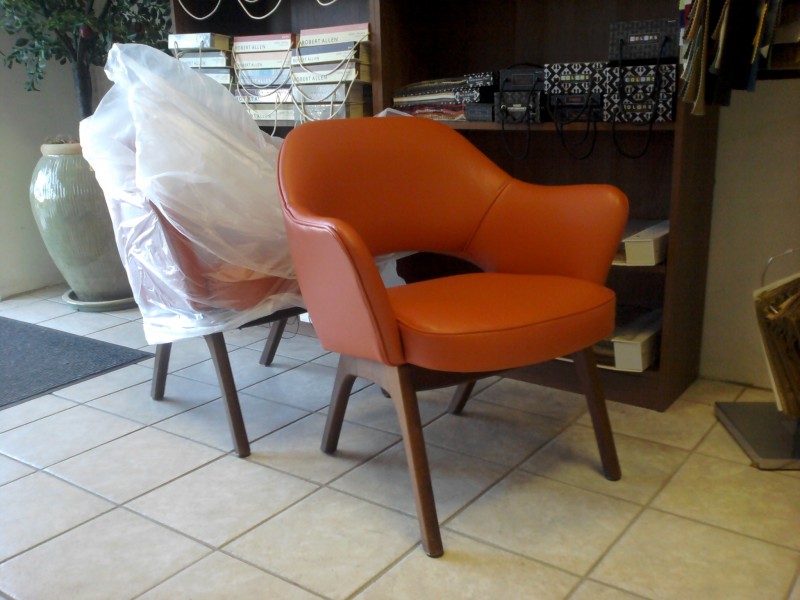 It's true…I've done the unthinkable and reupholstered our original Saarinen Arm Chairs!  Sacrilege, I know.  (Eero Saarinen is the architect-designer of Dulles airport in D.C.)
But, Mid-Century Modern Minnie had done a number on the original orange fabric.  She looked so cute curled up in the chairs, but I should have protected them with a pad of some kind.
Anyway, a week ago, I decided I couldn't take it any more, so I took them to the fabulous Joe's Upholstery in VA Beach where I found an exact match for the original fabric–a rich persimmon color–in a VEGAN maritime faux leather. 
If this fabric can stand up to sun, sand, and saltwater in a boat, then surely Minnie will be no match for it.  On the other hand…have you met Minnie?