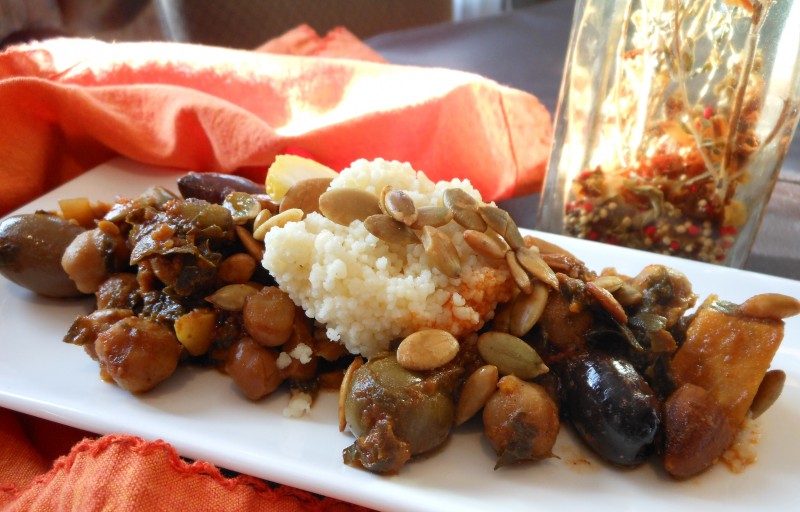 Quick!  Before winter is a faint and distant memory, you will want to tuck into this amazing melange featuring kale and oh-so-much-more!
The balance of flavors and textures is exquisite…if I do say so myself.
When I created this recipe, it was without the spicy green olives.  And it was so delicious.  But the next time I prepared it, I decided to add them for a little zip, and it was beyond!
Serve up a healthy and heaping portion of this tasty tagine and feel good for all the right reasons!
Click HERE to go straight to my recipe as published by my pals at One Green Planet.