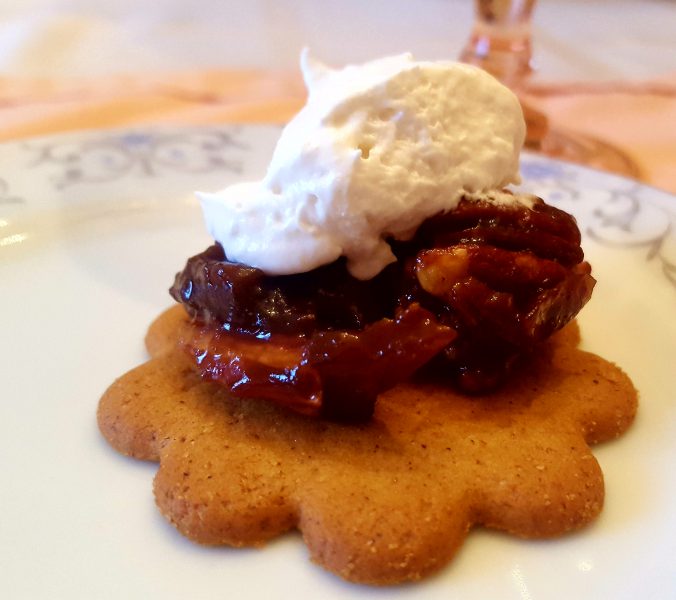 These pretty little mini-pies make holiday pie "baking" a snap. A gingersnap.
I am so happy to share this cheater "recipe" with you, the brain child of my good friend, Mary Beth Watson. It is really just a 3-ingredient lickity-split process.
After one bite, no one will care how little time you spent laboring in your kitchen.
Ingredients:
Anna's or your favorite brand crispy scalloped (preferably) vegan gingersnaps
Chutney (apple-pecan or, for Christmas, cranberry-orange-walnut "sauce" works nicely)
So Delicious brand Cocowhip or your favorite vegan whipped cream
To make each mini-pie, top one gingersnap with a spoonful of chutney followed by a dollop of Cocowhip. That's it! Make as many or as few as you need just before serving time.