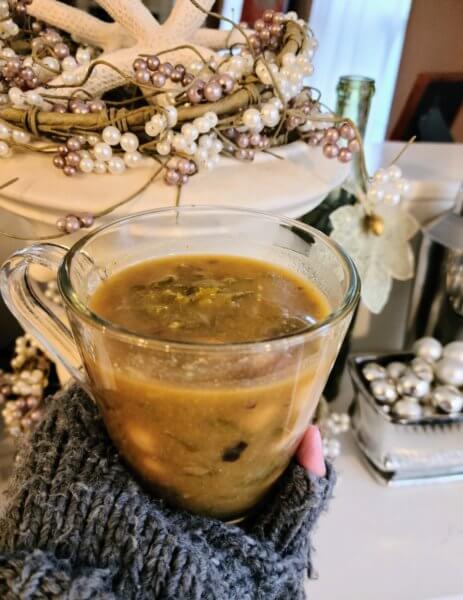 Yield: 4 servings
White Bean and Kale soup sounds so ho-hum, right? But this is the best I have ever had, much less made. And I find myself craving it. It is rivaled by its inspiration created by my dear friend, Sharon Clohessy, and enjoyed by her Solo Stove in front of her charming yellow beach cottage.
I started feeling poorly on the drive over to her house on a recent fall evening and, apologetically declined food and definitely wine. After a bit, though, I asked to try just a little soup. The warm, mildly fragrant silkiness of it was like good medicine. And when I finished that, I asked for a little more.
Sharon used 2 cans of Northern White Beans, one pureed for the base. I used pureed cooked cauliflower instead to produce a silky base that is still luscious but even lower in calorie. And its flavor is sweet and earthy. I actually used a bag of cauliflower hash mix which includes a modest amount of carrot and celery and lends subtle layers of earthy flavor.
For seasoning, Sharon cleverly used pesto. I only had olive tapenade on hand, and 2 tablespoons was all the added flavor this soup needed.
Previously, I tended to use the baby variety of kale for any recioe requiring greens, but it cooks away to almost nothing. Massaging the more sustantial curly kale leaves, as she did, takes just a few minutes, and is well worth the smidgen of extra effort before tearing the leaves into small pieces.
Best White Bean and Kale Soup
Yield: 4 servings
1 tablespoon olive oil
1 yellow onion, diced
2 garlic cloves, sliced or minced
1/2 teaspoon sea salt + more to taste
16 ounces chopped cauliflower or cauliflower hash mix which also contains carrots and celery
1 cup water
4 cups vegetable stock
1-15 ounce can drained Northern White Beans
1 small bunch curly kale, leaves massaged with your fingers as you rinse them, and torn into bite-size pieces
2 tablespoons vegan pesto or olive tapenade
In a large pot, heat olive oil over medium heat. Add onion, garlic, and salt, and saute, stirring frequently, until slightly softened; adjust heat as necessary. Add cauliower and do the same. Add water and cook, stirring frequently, until very soft, just a few minutes. Puree in large food processor, return to pot, stir in remaining ingredients, and simmer over medium heat until kale is tender. Adjust seasoning with salt. Serve in mugs (my choice) or bowls.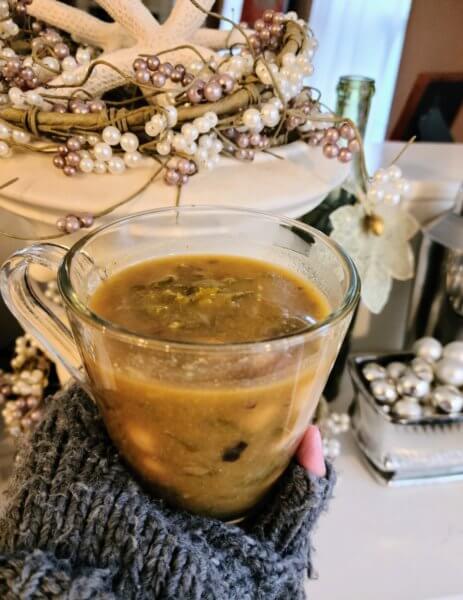 #vegan #veganrecipes #veganfoodshare #veganfoodporn #plantbased #plantbasedrecipes #plantbasedfoodshare #plantbasedfoodporn #plantbasedwhitebeanandkalesoup #veganwhitebeanandkalesoup #plantbasedsoup #vegansoup