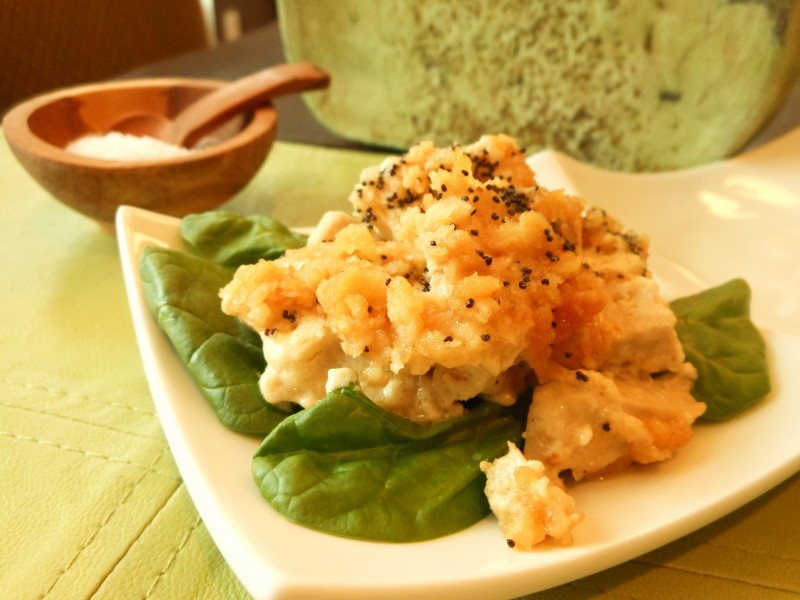 Yield: 6 to 8 servings
This is one of those recipes that any old-fashioned, self-respecting small town church cookbook would not be without!
I discovered the dish on a recent trip to visit my family in Mississippi following my mother's serious surgery and long hospital stay.  Their refrigerator was stuffed full of soups and casseroles from friends and neighbors, prepared with love and delivered with best wishes for a speedy recovery.
One of those casseroles, Poppy Seed Chicken, smelled delicious, though it wasn't vegan, so I couldn't partake.  But, once home, I set about to recreate it.
And recreate it, I did!  Go Dairy Free generously published my brand new recipe for Vegan Poppy Seed Chicken Casserole and you can access it with a simple click right HERE.