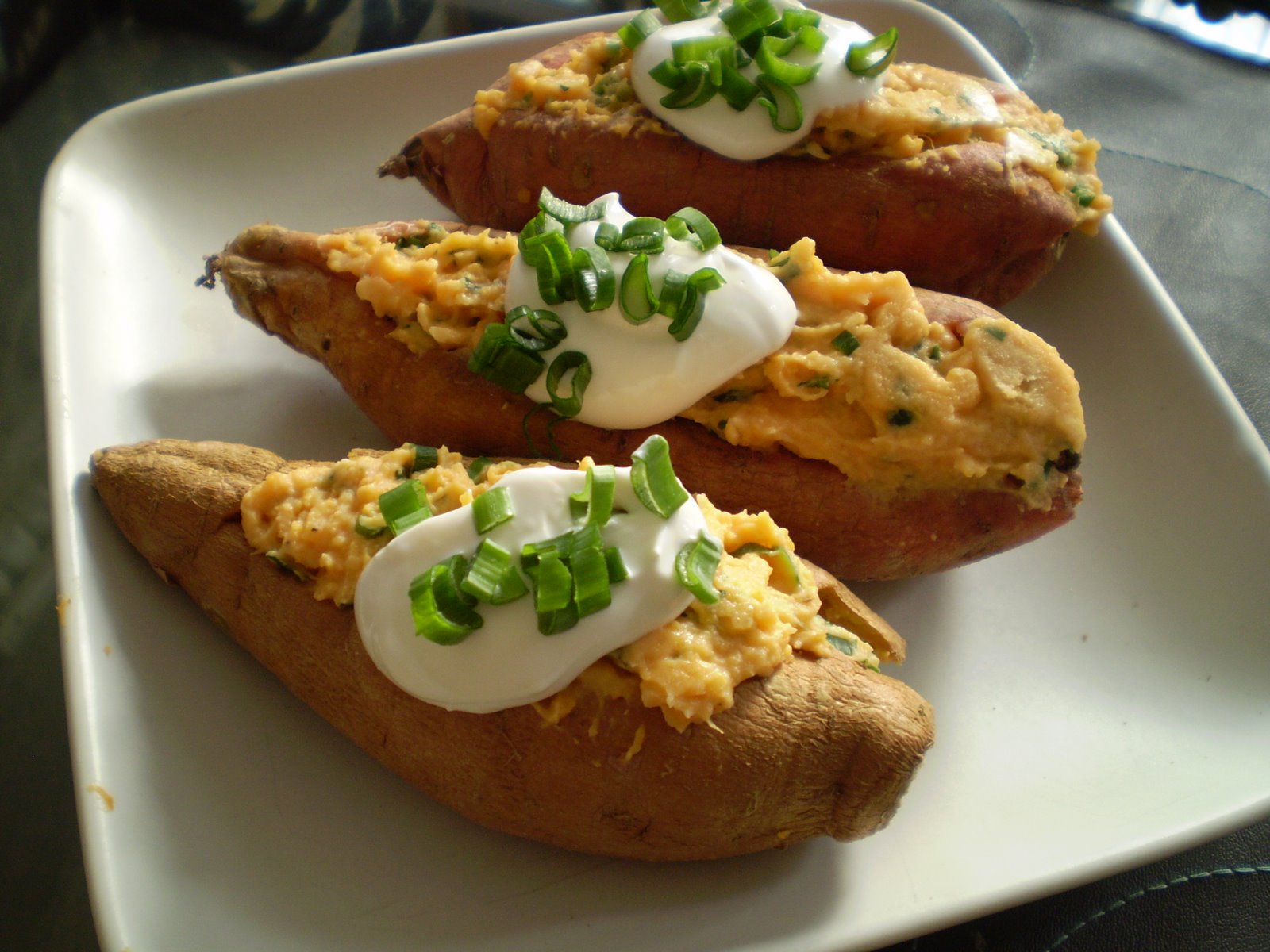 Sorry, everyone, I almost missed the 5th Day of Christmas due to flight delays in Atlanta…errr.  Tis the season!
But I am now safely at my family's home in MS–after having to fly into a different town than originally scheduled, creating a longer drive for my family.
So, now, it's almost midnight East Coast Time, and I have a mere 10 minutes before I turn into a pumpkin.  Or maybe a sweet potato.  This will be quick…or maybe not.  The computer here is very sloooooow.  Perhaps this is a sign that I need to slow down the pace a bit this week.  Sound familiar?
Here goes: I adore sweet potatoes, but I was never a fan of those dessert-type dishes with brown sugar and all the rest.  One Thanksgiving my sister and I came upon this recipe for Vegan Stuffed Savory Sweet Potatoes, which I easily veganized, and it quickly became a family favorite.  These handsome spuds are just as appropriate for Christmas, and you may find that those who think they don't enjoy holiday sweet potatoes, in fact do!