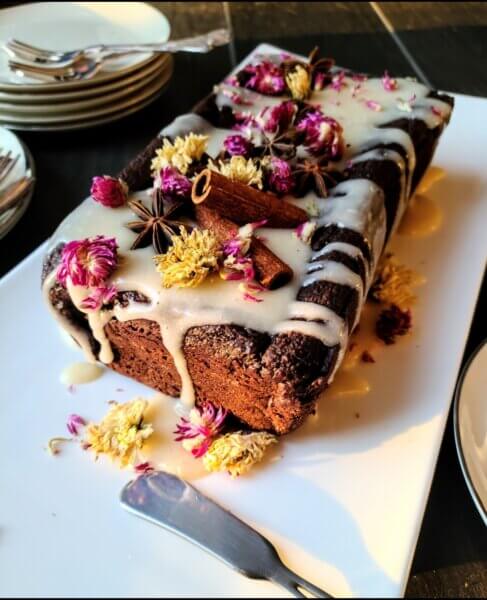 This moist and fudgy cake is winter incarnate thanks to pear puree in the batter and chai tea spices in the glaze. It is also deliciously vegan and plant-based.
Gild this lily with dried edible flowers and cinnamon sticks and it becomes Valentine's Day incarnate, sweet-but-not-too. For every day, cinnamon sticks, star anise, and a few chopped nuts would be just right.
Find my recipe at https://www.tofutti.com/recipe-blog/tofutti-dairy-free-vegan-chocolate-loaf with a big thanks to Tofutti, who commissioned this beauty.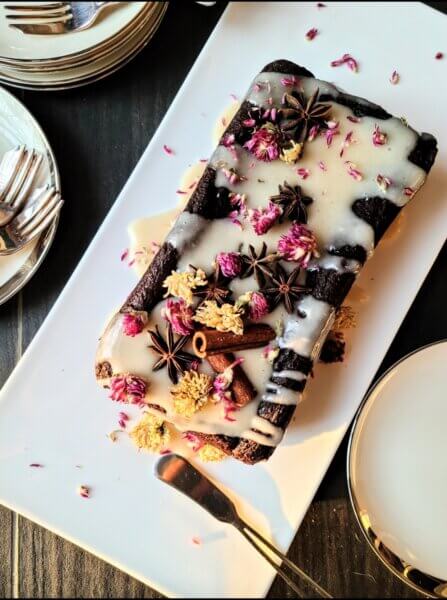 #vegan #veganrecipes #veganfoodshare #veganfoodporn #plantbased #plantbasedrecipes #plantbasedfoodshare #plantbasedfoodporn #vegansofinstagram #vegansoffacebook #vegansofvirginia #thebloomingplatter #plantbasedchocolate #veganchocolate #plantbasedcake #vegancake #plantbasevalentines #veganValentines