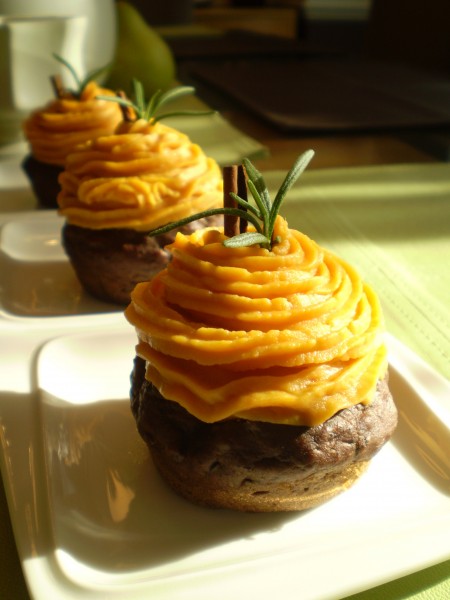 I am so excited for my Vegan Savory Mexican Black Bean Cupcakes with Sweet Potato Frosting to have made "The Big List of Ghoulishly Good Dairy-Free Halloween Recipes" for 2013 on the Go Dairy Free website!
I created this recipe last Halloween and I've never run across anything else like it before or since.  Beautiful, but simple, these savory cupcakes are like eating your deliciously moist sides and bread all in one festive little package.
For the rest of the list of beverages, snacks, savories, and sweets, click HERE.
Happy Halloween!