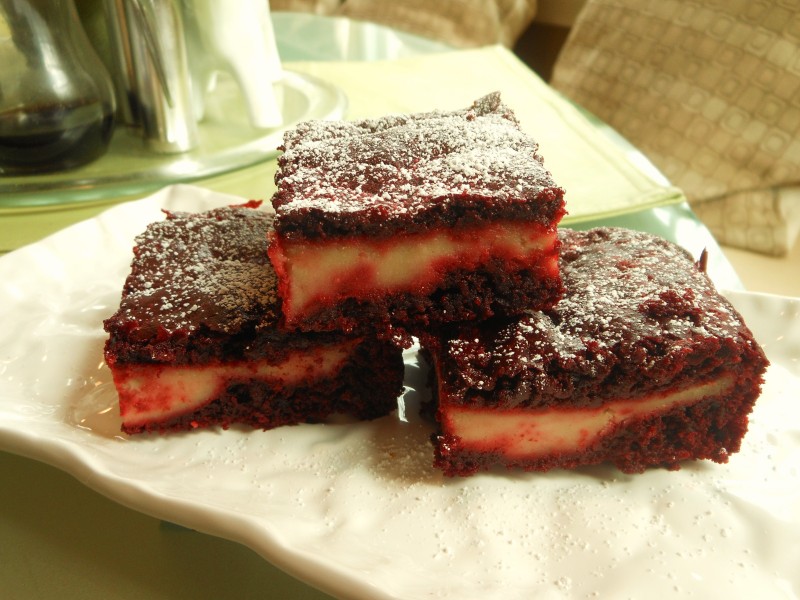 My Vegan Red Velvet Brownies recipe garnered over 1,000 "likes" last year on One Green Planet!
As you'll read in the back story, my online research produced nothing that was quite what I wanted, so I set about making my own 3-layer confection with a cream cheese-like swirl.  There were quite a few trials and errors—lots of errors (probably about 1,000 "licks"-ha!)–to arrive at just what I wanted.  But I hope you'll agree that I finally got it.
When you click on the link above to visit the OGP site, you'll also notice that there was a bit of controversy from folks who didn't read the fine print about NATURAL red food color.  But, eventually, they were able to calm down and brownie on.