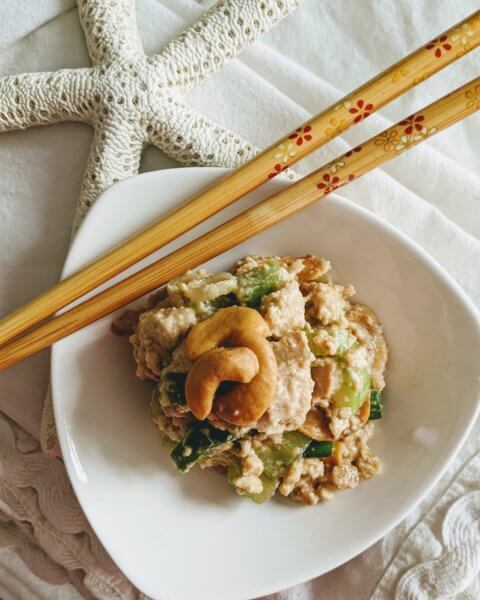 Yield: too large or four small servings
My tasty Asian-ish lunch went together in a snap. It had to, as our power is out and the kitchen is in half light! But we are lucky, as Mississippi is in the state of emergency after storms ripped through the South-Central part of the state where I have family and friends.
Crunchy Asian Tofu Salad
Simply combine 7 ounces crumbled teriyaki flavored tofu, two diced celery hearts, two thinly sliced green onions, one-quarter cup lightly salted and roasted cashew halves and pieces, 1/2 teaspoon each garlic paste and minced ginger, 1 to 2 teaspoons yellow miso, and 1 to 2 teaspoons vegan mayo. I didn't have any on hand, but diced water chestnuts would be a lovely addition.
#vegan #veganrecipes #veganfoodshare #veganfoodporn #plantbased #plantbasedrecipes #plantbasedfoodshare #plantbasedfoodporn #Asiantofusalad