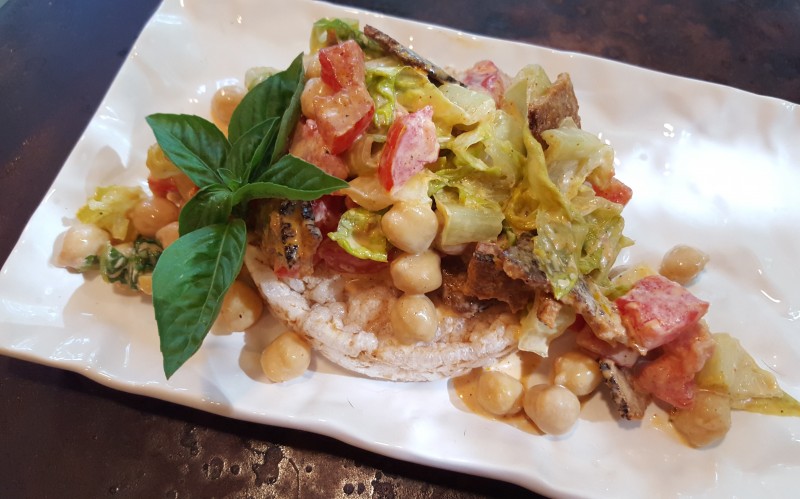 Yield: 4 servings
Back in the day, I loved a BLT.  But, these days, I love cruelty-free BLTs even better.  I mix up all the traditional ingredients using my favorite bacon subsititute and serve a mound atop a rice cake–this is the self-proclaimed Year of the Mini-Meal after all–with a garnish of homegrown basil for freshness.
1-15.5 ounce can chickpeas
4 slices cooked vegan bacon (choose your favorite brand or make your own from tempeh)
6 Romaine heart leaves, stacked and cut into 1/2″ slices
1 medium tomato, cored and diced
1/4 cup vegan mayonnaise
Sea salt to taste
Freshly ground black pepper to taste
4 rice cakes
4 sprigs fresh basil
In a medium bowl, combine all ingredients except rice cakes.  Drizzle some of the dressing that will collect at the bottom over the cakes to slightly soften.  Then, mound one-fourth of mixture atop each cake and garnish with a sprig of fresh basil.  Serve immediately with a sharp knife and fork.